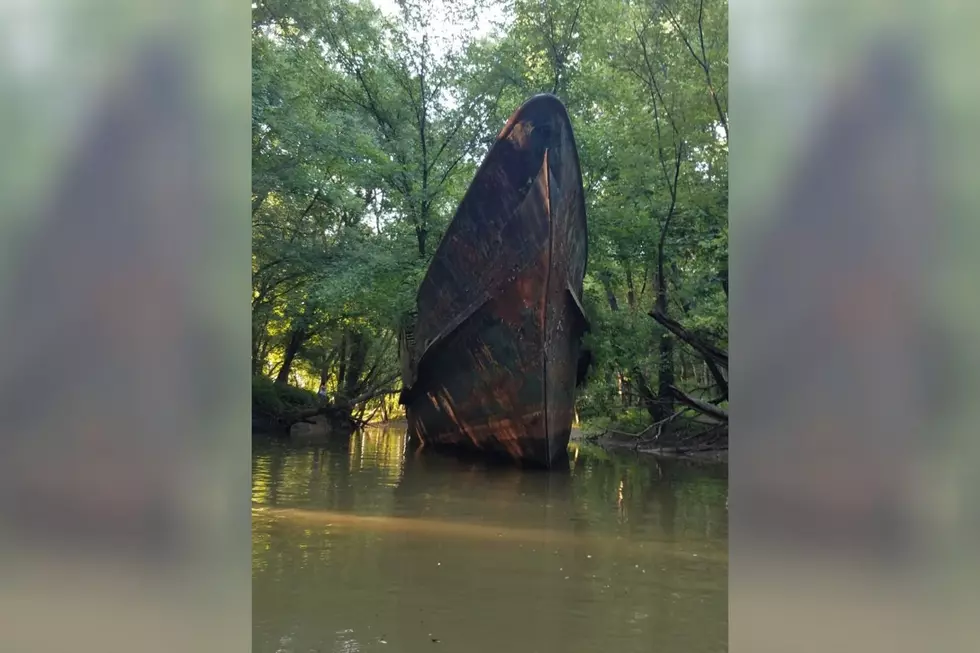 This Ghost Ship On The Ohio River In Kentucky Has An Interesting History
Sunshine Castle
In a small creek along the Ohio River sits an eerie sight. A "ghost ship" longer than four school buses placed end to end.
This "ghost ship" doesn't have any reported hauntings, but just looking at it alone might give you the creeps. The ship, also known as known as the Sachem. The Sachem was built in 1902, 10 years before the Titanic, and it has a very interesting history behind it. And when I say interesting, I am talking about it being in two World Wars, Thomas Edison conducting experiments on it, it's been in a few movies, a sightseeing boat in New York City, and it even being in a major pop star's music video.
I had no idea that this ship existed until I saw it on Facebook last night. I am a part of a kayaking group on there, and a gentleman by the name of David Hecker posted photos of it. I was taken back by this sight. It's something that looks like it should be on the ocean floor. To see it out in the open like it is, is absolutely jaw dropping.
According to The Sachem Project, the ship is on private property, so it is prohibited to climb aboard. The only legal way to see it is by kayak. The many trespassers are a serious issue for the legal owners whom are strictly against anyone trying to board the vessel. So please, if you venture out to see it, DO NOT climb aboard the ship unless given permission by the land owners.
Enter your number to get our free mobile app
Check out the gallery below of the "Ghost Ship" of Kentucky to see more of it's story and how it ended up where it still sits today. Historical facts are from The Sachem Project. They are an organization that is working to raise money and awareness about the ship. The Sachem Project hopes to put the ship back in service, and serve as a floating museum.
Kentucky's Ohio River Ghost Ship
Scariest Ghost Town In KY Has A Truly Terrifying Past And Can't Be Found On A Map
Owensboro's Haunted Locales
Kentucky Campground Is So Haunted, Some Won't Stay The Night
Are Ghosts Haunting the Mushroom Mines of Kentucky?