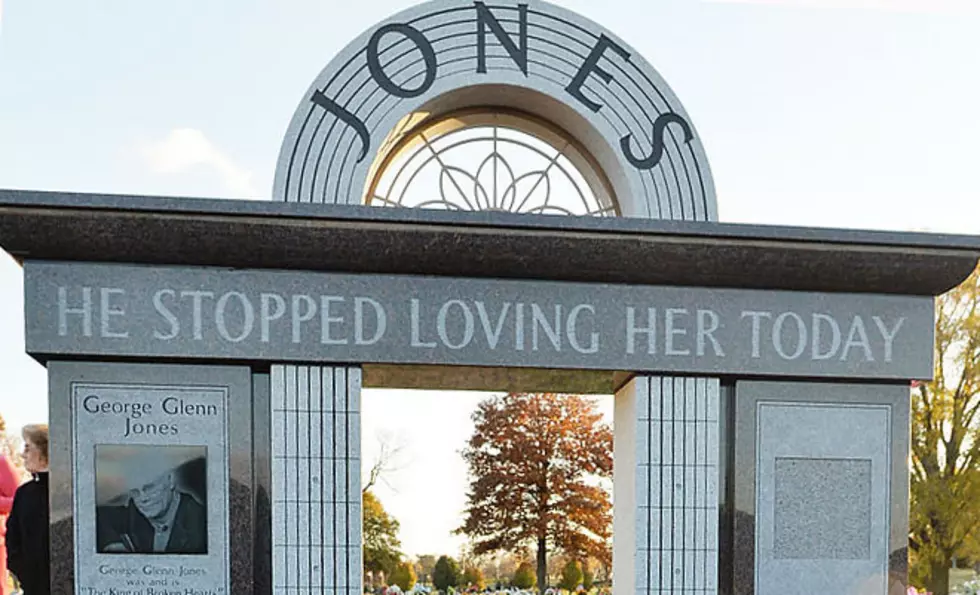 The Greatest Country Song of All Time Almost Wasn't Recorded
Getty Images
George Jones had not had a number one song in six years. It was 1980 and his only 1979 song burned out at number 22 .Even though he was only 49 years old, George's body was crashing too. He couldn't keep food down because of nausea brought on by stomach problems caused by drinking. He weighed less than 100 pounds. He was homeless and living in his car. Why not get George in the studio to record the saddest country tune ever written?
When the Possum was presented with "He Stopped Loving Her Today" he hated it. He couldn't get the melody right and kept confusing it with another song. He slurred his words. He absolutely could not get the spoken part in the middle of the song correct.
You know, she came to see him one last time
Aww, and we all wondered if she would
And it kept runnin' through my mind
This time he's over her for good
It seems so simple. Just 32 words on four short lines. He tried and tried and never got it right. Take after take was recorded on tape to no avail. Finally the producer gave up and took all of George's tries and spliced out the best lines and put them together. When the final mix was played for The Possum he said something like, "Nobody's gonna buy that morbid S.O.B.".
Of course his record company released it anyway.
In 1980 it rocketed up the country chart. It became number one and stayed there for weeks and weeks. It was the CMA  song of the year in 1980 and 1981. It was the ACM single of the year and song of the year for 1980. George got a Grammy award for the song and most importantly for his career--his next 9 songs were top ten hits.
He soon met a divorcee from Louisiana named Nancy Sepulvada who didn't drink or use drugs and George Jones got straight for the first time in a long while. He lived to be 81 and enjoy the applause when he leaned over the mike at hundreds of concerts and spoke,
He said I'll love you 'til I die
George's song is at the top of our list produced by the WKDQ COUNTRY CLASSICS show of the top 50 tunes of all time.