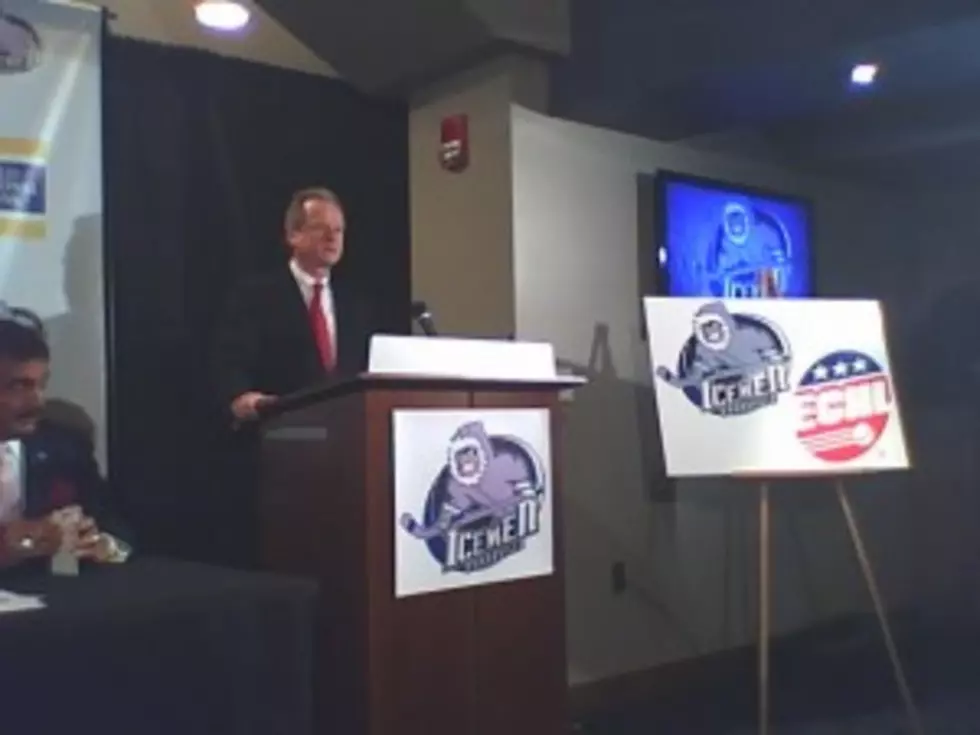 The Evansville Icemen Are Movin' On Up To The East Coast Hockey League
The Evansville Icemen announced today in the first off-season press conference that the Icemen will be moving up to the ECHL (East Coast Hockey league) for the 2012-2013 season that begins in October. The annoucement was made with Icemen owner Ron Geary and ECHL Commissioner Brian McKenna. This is a big step up for the Icemen both in terms of exposure and level of play. Icemen head coach Rich Kromm said this is the best opportunity so far for the Icemen to be affiliated with the AHL and the NHL. Currently, many NHL players and coaches have come from the ECHL.
Team owner Ron geary said he feels so blessed to have this opportunity after just four short years in Evansville. Geary said the level of play will change dramtically which in turn will be really good for Icemen fans. Geary is very proud to be one of 23 teams in the ECHL and he said the number of home games will increase from 33 to 36. Geary credits the fans and the Evansville City leadership for this opportunity and can't wait to get started.
Coach Kromm said training camp will begin in late September and their will be some exihition games, but whether or not any will be played at the Ford Center is still yet to be determined. All regular season home games of course will be played at the Ford Center so, order your tickets now because it's gonna be fun!