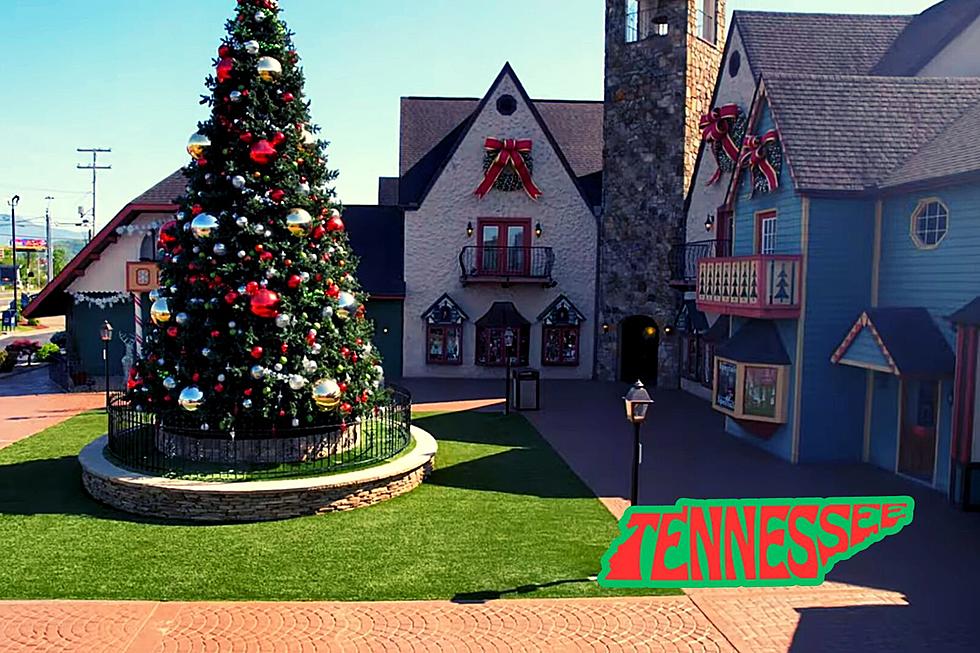 East Tennessee Christmas Town Celebrates the Holidays Year-Round
Christmas Place via YouTube; Canva
Is every one of your weekends leading up to Christmas booked? If not, I have a pretty awesome idea for you, but it's definitely a full weekend getaway rather than a day trip. But hey, we're talking about a town that celebrates Christmas all year long.
If your first thought was Santa Claus, Indiana, who can blame you? When I think "Christmas towns all year long," that's the first one that would pop into my head, and it is a MUST during the holidays. But the title of the story DOES say "Tennessee," so you'll have to look a little farther south.
And east.
A 365-Day-a-Year Christmas Wonderland in East Tennessee
I've often wondered if I would ever run out of things to write about when it comes to the Great Smoky Mountains, Gatlinburg, Pigeon Forge, et al. But I think I can stop wondering. East Tennessee is a bottomless pit of material, and The Christmas Place is just another layer. Oh, and bring money.
The Christmas Place, a charming little village tucked inside Pigeon Forge, is open 365 days a year and is something of a shoppers' paradise...a CHRISTMAS shoppers' paradise, I guess. John Gullion of TheSmokies.com effusively sings the praises of this Smoky Mountain holiday wonderland:
The Christmas Place touts itself as the South's largest Christmas shopping village. The Christmas Place feeds the Christmas fever of people like me all year round, even if it's 80 degrees outside. They offer a fantastic selection of indoor and outdoor lights, collectibles, Christmas ornaments, trees, gifts, and home and business decorations.
Accommodations at The Christmas Place Are Mighty Appropriate
You could do your entire home with decorations from The Christmas Place. Of course, that means you'll need to spend a little time there. And can you think of a better place to spend the night in a Christmas village than The Nutcracker Suite? The guided tour begins at 1:21:
Hurshel and Marian Biggs gave birth to the idea back in 1980. That idea came to fruition in 1986, and fans have been making The Christmas Place a part of their holiday celebrations ever since.
At this point, you might just have to spend the entire month of December in the Smoky Mountains just so you can accomplish everything you want to accomplish. That's called a "good problem." And if you want to make a Smoky Mountains Christmas itinerary, check out THESE suggestions:
What to Do at Christmastime in East Tennessee and the Smoky Mountains
You could spend an entire holiday season in east Tennessee and NEVER get bored. There really is so much to do...and not just in Gatlinburg and Pigeon Forge.
Gallery Credit: Dave Spencer
LOOK: Holiday gift crazes and fads of the past century
Stacker
compiled a list of toy crazes from the past 100 years.
Gallery Credit: Jennnifer Billock
LOOK: 25 over-the-top Christmas displays from across America
To help get everyone in the mood for the upcoming holiday season,
Stacker
compiled a list of some of the most over-the-top Christmas displays across America.
Gallery Credit: Annalise Mantz & Madison Troyer