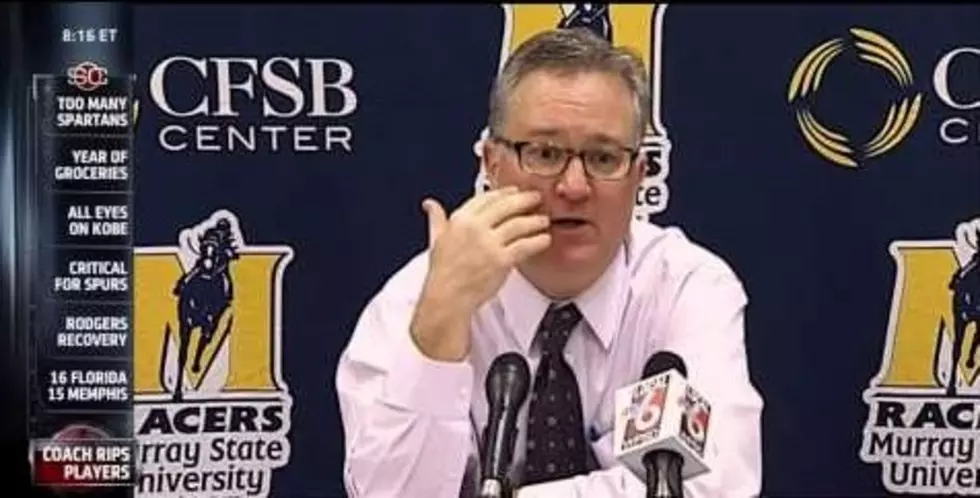 Southern Illinois Coach Bruce Hinson Goes On an Epic Post Game Rant – Says His Wife Could Do Better
YouTube
The Southern Illinois men's basketball team suffered a tough loss to the Murray State racers last night, which may not be front page news, but the post-game press conference with SIU head coach Barry Hinson was awesome. This guy totally went off on his team, which again, is nothing new, but to say your wife could better is the stuff legends are made of. Bob Knight was the master of the college basketball post- game rant, but Hinson gave Knight a run for his money in this one.
The Salukis went 2 for 11 from the post, which is pitiful, but Hinson declared his wife could score than more than two buckets on 11 shots...that is a player insult of the highest order and one of the funniest lines I have ever heard from a coach.
I am not a big fan of coaches going ballistic in news conferences, there is no need and I think it takes sportsmanship to a new low, but if more rambling rants were this entertaining, I would never miss a post-game coach's press conference.
This kind of rant will put the Missouri Valley Conference on the big board, which this did making it onto ESPN's Sportscenter. Thanks coach, I really needed a good laugh today. To quote Dick Vitale, "That was awesome baby!!!" See for yourself and enjoy other famous coaching rants.