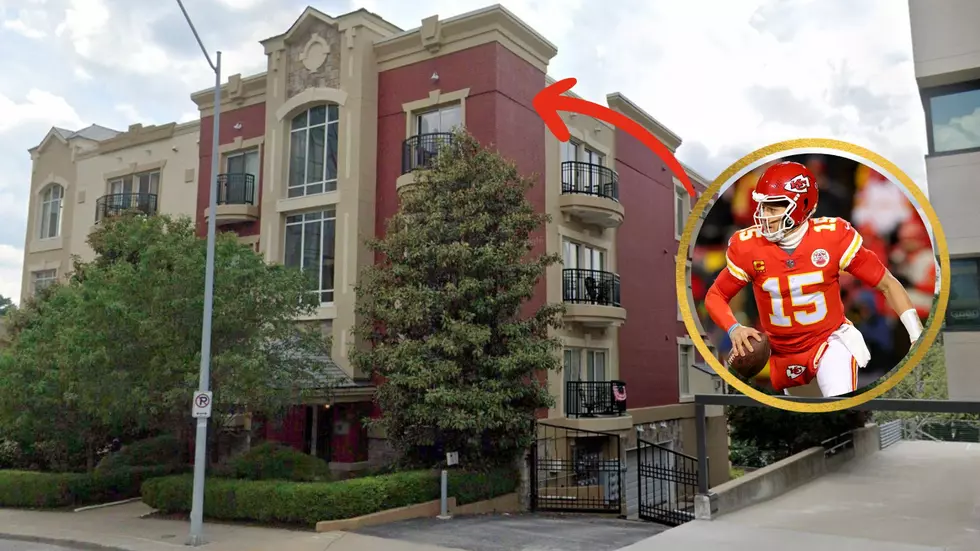 See Inside KC Chiefs QB Patrick Mahomes Ritzy Kansas City Condo
Google Maps Street View/Getty Images/Condo
It's good to be Patrick Mahomes these days (or any day for that matter). He's the quarterback of the Kansas City Chiefs and the likely NFL MVP. He's also headed to the big game yet again. This good life has led to Patrick owning some incredible real estate and there are pics of a condo that's his.
As we've shared previously, Patrick Mahomes main living place in Kansas City is at 1257 W 57th in Kansas City. MSN recently did an article about all of Patrick's real estate holdings which also includes this condo at 4528 Belleview Ave, Apt 303 in Kansas City. A couple years ago, Patrick listed it for sale which means Realtor.com has pictures which you can now see for yourself. (NOTE: don't even think of driving by this place and intruding. Patrick Mahomes doesn't live there and security would almost certainly not be happy with you)
See Inside Patrick Mahomes Ritzy Kansas City Condo
Looks like according to Realtor.com that Patrick removed this condo from the market in March of 2020, but at the time it was available for $485,000.
As YebScore mentioned, Patrick Mahomes has multiple properties in Kansas City including a new lot where a new home is being built where he'll have half a football field (and basketball court) created.
It's good to be Patrick Mahomes and the real estate now in his possession is more evidence that he's doing just fine, thank you very much.
Patrick Mahomes Kansas City Home