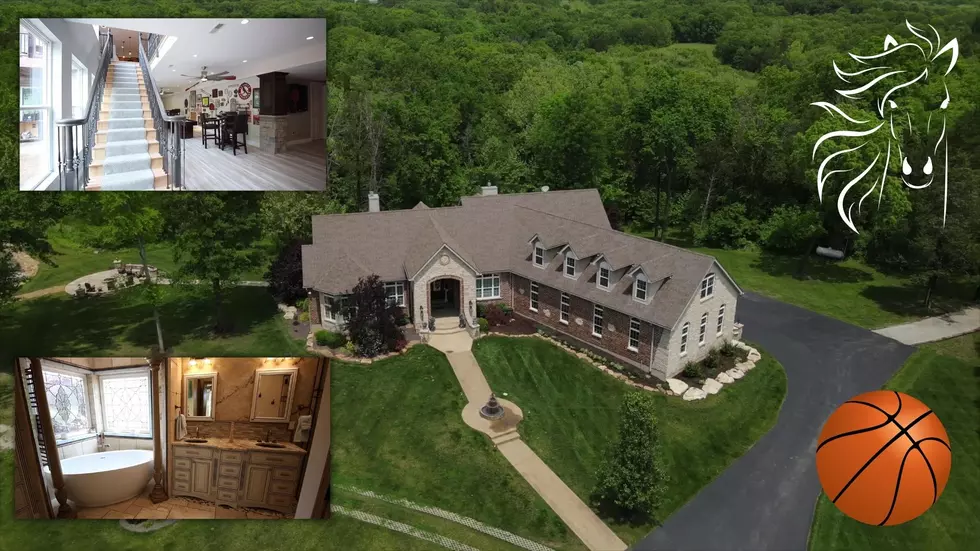 See Inside a 25 Acre Missouri Horse Ranch with Basketball Court
John Doe via YouTube
There is exotic and then there's EXOTIC. This is that 2nd one. It's a 25 acre Missouri horse ranch in Festus that even has its own basketball court.
I saw this home shared today in two places. There's a new video share on YouTube and a listing on Realtor. It's 9981 Morgan Road in Festus, Missouri and it's everything a horse-loving St. Louis Cardinals fan could want. There's also something there if you are also partial to the Dallas Cowboys.
See Inside a 25 Acre Missouri Horse Ranch with Basketball Court
You can also watch a video walkthrough of this place, too.
According to Realtor, this is a 5-bedroom, 3 1/2 bath estate with a current asking price of $2,250,000. Frankly, I expected it to be about 3 times that. The fact that this property also includes a large area for horses is crazy.
Check out the complete listing for more facts, pics and updates on this amazing Missouri property.
What Remains Inside of an Abandoned 1876 Missouri Mansion
This Pet-Friendly Tiny Barn Cabin Near Moberly Also Has a Huge TV