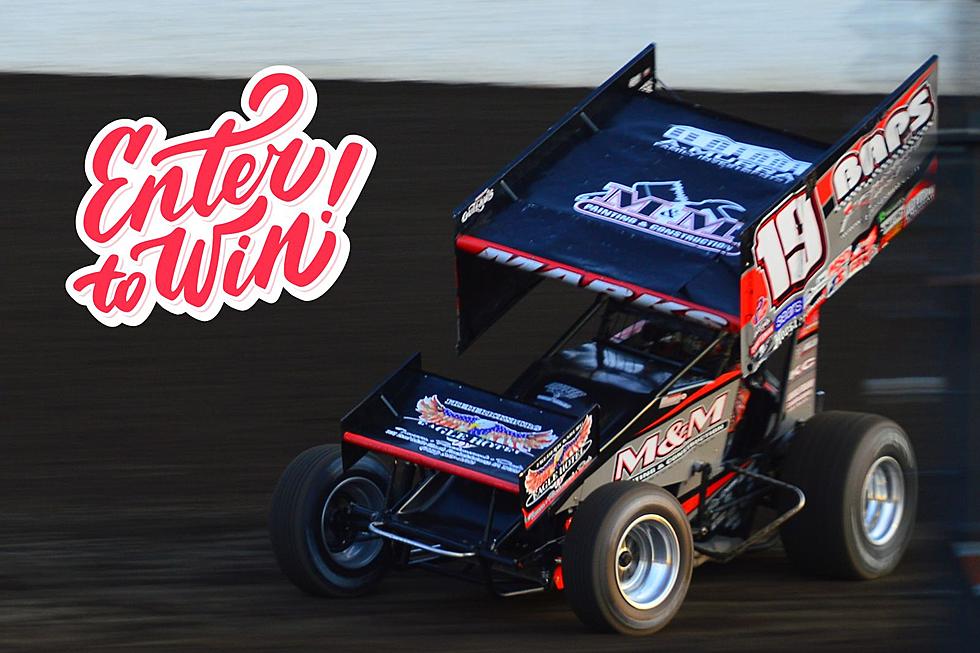 Register to Win Tickets to the All-Star Circuit of Champions at Red Hill Raceway in Illinois
Canva
There's just something about watching a race in person. The smell of racing fuel in the air, cars zipping around the track at speeds that land most of us in jail if we tried to match them in our cars, and of course that sense of danger as those cars race at those speeds while literally being inches away from each other. Now, put them on a dirt track and it adds a whole new level of excitement as the drivers attempt to keep their cars steady while the track literally moves under their tires. It's something you have to see in person, and we're giving you the chance to do that this weekend at Red Hill Raceway in Sumner, Illinois.
All-Star Circuit of Champions Makes Its Debut at Red Hill Raceway on July 23rd
For the first time ever the All-Star Circuit of Champions will be at Red Hill Raceway this Sunday, July 23rd (2023). The event will feature 410 Winged Sprints and DIRTcar Modifieds racing for the chance to win a $1,000 prize.
The night begins with hotlaps at 7:00 PM with racing to follow. General Admission tickets are $30 each with kids ages 6 to 12 $10, and kids 5 and under are free. Pit passes are also available for $45.
Win Passes to the All-Star Circuit of Champions at Red Hill Raceway
But you may not have to pay a dime to see all the high-speed action Sunday, because we have your chance to win a pair of passes for free! All you need to do is register to win using the form below between now an this Friday, July 21st at Noon for the chance to win.
We'll randomly select five winners from all the entries received and hook each of them up with a pair of passes.* Good luck!
*Winners will claim their tickets at the ticket window on the day of the event.*
RANKED: These are the richest race car drivers
PICTURES: See Inside NASCAR's Most Expensive Mansions
The largest NASCAR driver home includes an indoor aquarium and more than 19,000 square feet of living on 415 acres. The No. 10 home on this list of the 10 most expensive is hardly a postage stamp by comparison.
Taste of Country recently compiled the priciest NASCAR driver homes, and while a few famous names make the list, a few not-quite-as-famous names do, too. Dale Jr., Denny Hamlin, Danica Patrick and the Busch brothers are a few of the drivers to look for on this list of mega-mansions. See pictures of all 10 and a full home tour of the No. 1 house.