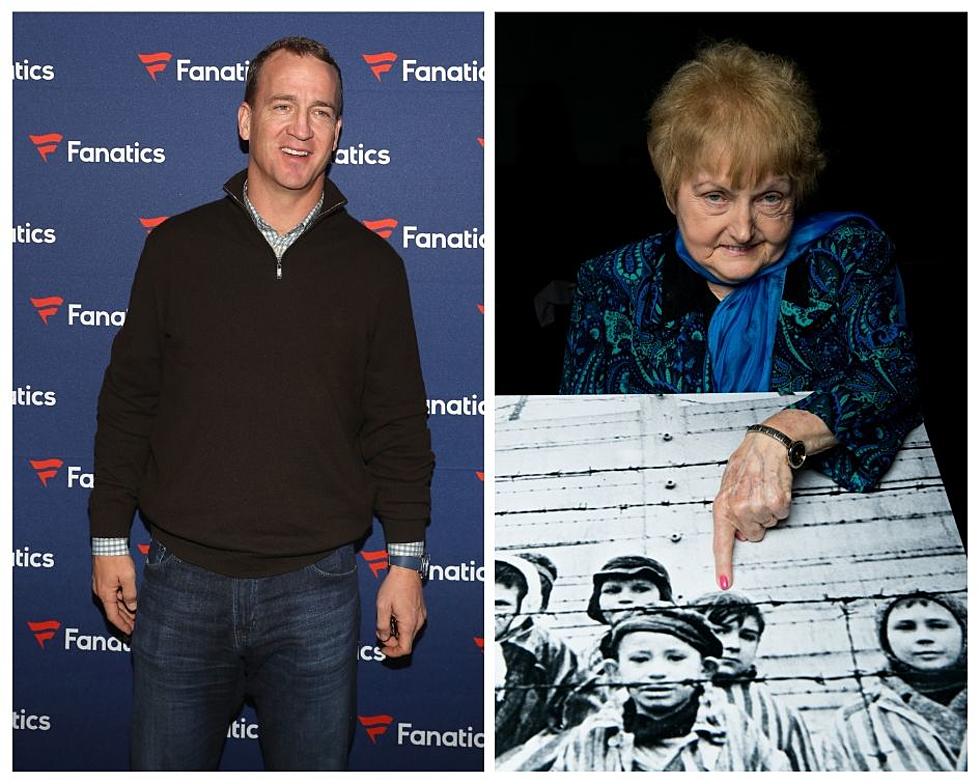 Peyton Manning and Holocaust Survivor Share Something Special
Getty Images
Every year the Indiana Historical Society chooses Indiana's Living Legends. This year Holocaust survivor, Terre Haute's Eva Kor was chosen, along with Peyton many and three other people who have done great things for the state. Congratulations to all of the winners. And, although I love Peyton Manning, I have a special place in my heart for Eva Kor.
Being from Terre Haute, Eva Kor is a woman we all know and love. She is a very petite and kind woman who has dedicated her life to making sure that we never forget the what happened during the Holocaust. She lived though unspeakable horrors, with her twin sister, as a child at the Auschwitz Concentration camp. Eva founded the CANDLES Holocaust Museum in Terre Haute.
According to the Tribune-Star,
Kor is one of the few surviving twins sharing her personal account of the medical experiments supervised by Nazi doctor Josef Mengele at Auschwitz. Kor's twin sister, Miriam Mozes Zeiger, also survived Auschwitz. She died in June 1993.

Kor's account of her survival of the Holocaust offers many relevant lessons on the dangers of hate and prejudice, and the consequences of allowing prejudice to persist, unchecked, in others.

Kor's life lessons and message of forgiveness have touched the lives of millions of people. In 1995, Kor chose to forgive the Nazis, after deciding that they should no longer have power over her life.
I had the honor of meeting Eva Kor. I worked at Chi Chis's with her daughter, Rhea. Eva came into the restaurant to eat once and I met her, shook her small hand, and looked at her beautiful, sweet smile. She had an aura of happiness, calm and peace around her. The light that lies within her soul is undeniable. Eva Kor truly deserves to be one of Indiana's Living Legends. 
Here is her story...
[SOURCE: tribunestar.com]