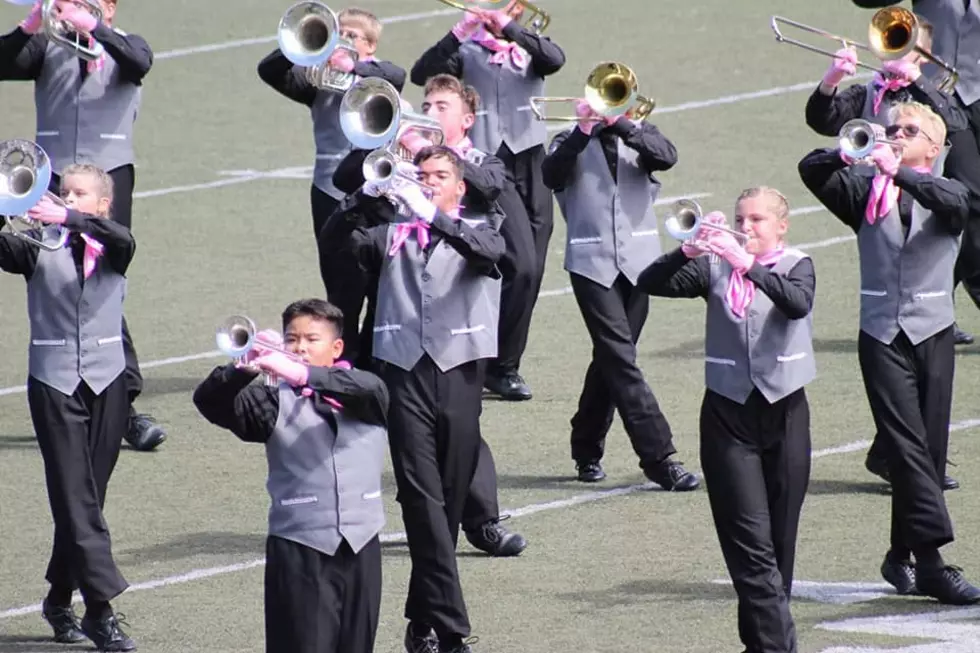 North High School Marching Band Invitational this Saturday
Evansville North Green Brigade Marching Band - Facebook 2019
Evansville North Green Brigade Marching Band invites you to their 38th annual marching band competition this Saturday.
Come out and cheer on your favorite marching band at the North High School Bundrant Stadium.  This weekend will be the third week of competition with all EVSC schools participating including schools from Posey County, Dubois County, Knox County, and Warrick County.
Judges from as far away as Texas will be scoring the bands and making comments on their marching programs including winds, percussion, and color guard.
Each band works so very hard in after school/weekend practices and strive to improve their "show" with hopes to compete in the Indiana State School Music Association contests that culminate with a State Competition on November 9, 2019 at Lucas Oil Stadium in Indy.
Twelve marching bands will compete this Saturday, September 21st beginning at 5 pm with the National Anthem.  Immediately following the first band will take the field.
The following schools are scheduled to perform in the North High School Marching Band Invitational:
5:13 pm - Memorial
5:26 pm - Pike Central
5:39 pm - Southridge
5:52 pm - Bosse
6:05 pm - Washington
6:44 pm - Boonville
7:14 pm - Mt. Vernon
7:27 pm - Central
7:40 pm - Vincennes Lincoln
7:53 pm - Harrison
8:06 pm - Reitz
8:19 pm - Evansville North Green Brigade Marching Band - exhibition
8:32 pm - Awards Ceremony
Bring your friends and family and enjoy these talented musicians and their marching band performances this Saturday!  Concessions will be available as well as North's famous funnel cake and cider!
Support your favorite marching band/school at the North High School Marching Band Competition!  Music education is so important in all of our schools!  Best of luck to all the marching bands this Saturday!