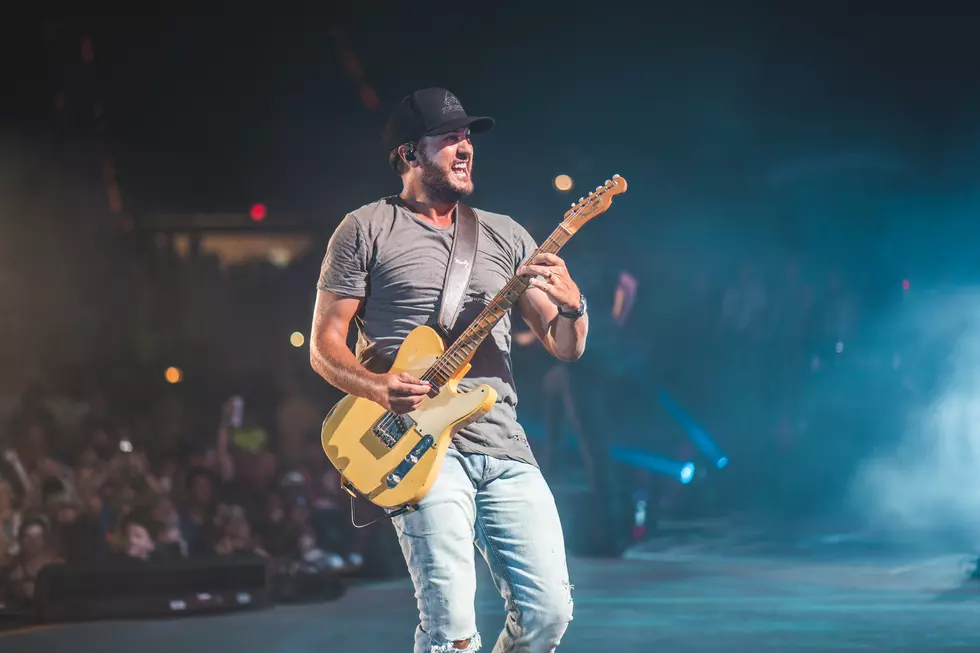 Luke Bryan Announces Tour Stop at Ford Center in Evansville This Summer
LiveNation
Grab "One Margarita" (or more), or "Drink a Beer," and get ready to get your "Country On," because Luke Bryan is coming back to Evansville.
It's been nearly five years since Luke made his way to town. Although, that wasn't supposed to be the case. If you remember, Luke had us on the schedule for his Proud to Be Here Tour in October 2020 which featured Runaway June and a guy you may have heard of, Morgan Wallen. However, like everything thing else in 2020, the COVID pandemic sunk those plans, and while Luke rescheduled many of the dates on that tour for 2021, the Evansville stop was not one of them. But that was then, and this is now. For all intents and purposes, the world is as close to normal as possible, Luke is coming back, and that's all that matters.
Luke Bryan Coming to the Ford Center in Downtown Evansville on August 25th, 2023
Luke's tour will hit the Ford Center on August 25th, and just like last time, he's bringing along a few special guests. Opening for Luke will be Tyler Braden, a former firefighter whose new EP, What Do They Know is out now. If you watched NBC's American Song Contest last summer, you may recognize Tyler. Although he didn't win, he did make it to the show's finale.
In addition to Tyler, Jon Langston will also be part of the show. His new single, "Give You My All" is out now.
Tyler and Jon aren't the only special guests. Conner Smith, who was here late last year with Thomas Rhett, will be a part of it too.
Finally, DJ Rock will be there to keep the party rolling in between acts.
Ticket Info and How to Win Tickets for Luke Bryan at the Ford Center
Tickets for the show go on sale Friday, February 3rd at 10:00 AM at the Ford Center box office and online through Ticketmaster. But you may not have to worry about buying them, because we have your chance to win a pair before they go on sale with a game called, "All My Luke Bryan Friends Say." Here's how it works:
Leslie and I will have your first chance to win Monday morning (January 30th) at 10:00 AM. Be caller 9 at 877-437-5995 and we'll hook you up with a pair of tickets. We'll also ask you to say the title of your favorite Luke Bryan song.
If you're not caller 9, make a note of the song title your Luke Bryan friend says. You're going to need it.
Travis will have another chance to win at 5:20 PM. Be caller 9 and tell Travis the name of the song your Luke Bryan friend said with me and Leslie, and he'll hook you up with a pair of tickets to the show. He'll also ask you to name your favorite Luke Bryan song.
When Leslie and I give you the chance to win again on Tuesday, you'll need to give us the name of that song in order to win. We'll repeat that process for the rest of the week.
Good luck!
PICTURES: See Highlights From Luke Bryan's Las Vegas Residency
Luke Bryan opened his Las Vegas residency at Resorts World Theatre with a killer performance on Feb. 11, 2022, and pictures show a high-tech set that served as a backdrop to a stunning performance.
The superstar varied the setlist with selections from every era of his career, backed by sets and visuals that included explosive pyrotechnics, multi-level risers and a catwalk that brought him eye-to-eye with the fans in the upper levels.
Scroll to see pictures from Luke Bryan's triumphant Las Vegas residency.
Luke Bryan Songs: His 25 Best, So Far
From "Drunk on You" to "One Margarita," take a look at our picks for the 25 best country songs from Luke Bryan.