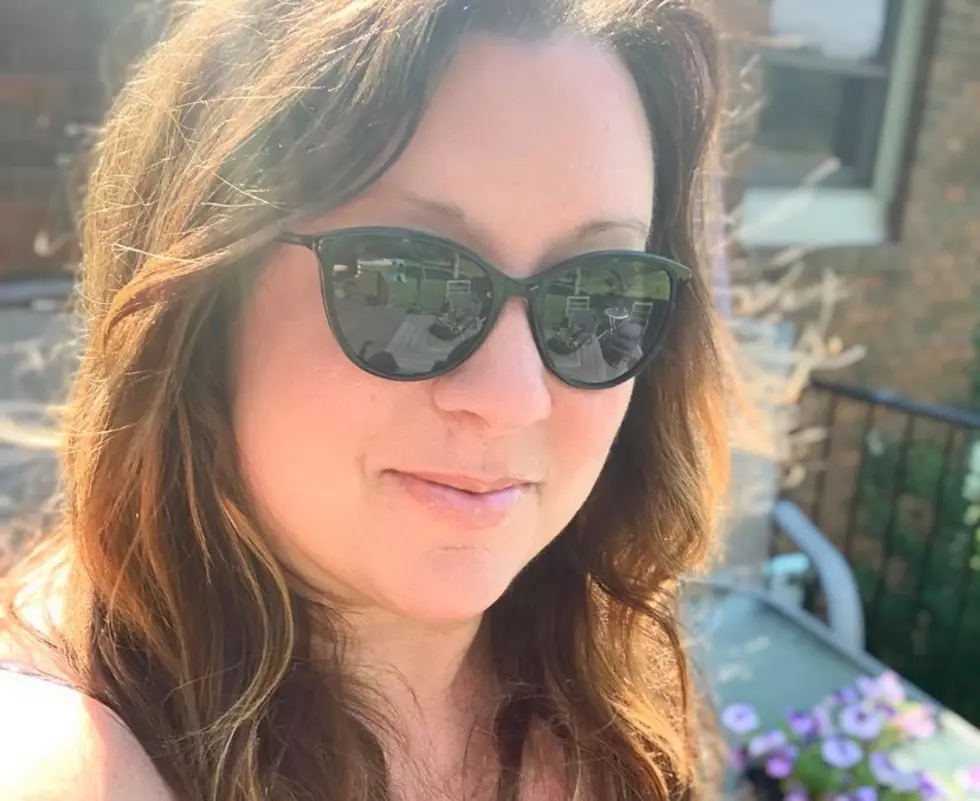 Leslie Gets Prescription Sunglasses To Properly Protect Her Eyes
Leslie Morgan
I am one of those people you've seen around the pool. usually middle aged, who are either wearing two pairs of glasses (bifocals and sunglasses) to read OR not wearing sunglasses at all and squinting to read my new Summer book. Why did I ever do this? I'm not really sure.
It would have been so easy to get some property fitted, prescription, UV protection   sunglasses to take good pics poolside. And, it was. Yes, I finally got some from Ridgway Eye Care Center, and I'm so happy I did. Here's why.
Clear Vision, While enjoying the Outdoors - No matter what season, you want to see clearly when you are outside in the sun. Your eyes are stained by the sun anyway, so get your prescription filled with UV protected lenses. There are several tints to choose from depending on the how you want the lenses to look and feel. You will never take a blurry poolside selfie again.
No More Glare - I'm very sensitive to the sun's glare, even on an overcast day. It's like I'm allergic to the sun because the glare makes me sneeze. But, with my properly fitted, UV protected, prescription sunglasses, that problem goes away. My prescription lenses are polarized, so now, I can enjoy watching my granddaughter play at the pool, driving, gardening and scrolling though Facebook and Instagram while sitting on my deck.
 UV Protection Is So Important - If you don't wear UV protective eyewear, you eyes can get permanently damaged. It can lead to massive premature aging and wrinkles around the eyes from squinting, but more importantly, it also can lead to cataracts, macular degeneration, and cancer.
Even on cloudy days the sun's UV rays can be damaging. Dr Russ at Ridgway Eye care center explained to me that I needed prescription, UV protected lenses to see clearly and protect my eyes.  My prescription sunglasses did those things for me. I love them. I love the way they look and I know I'm doing what is best for my eyes everyday.
Schedule your appointment now to get your properly fitted, prescription, UV protected sunglasses here.
As a reminder, Dr. Russ is seeing routine exams again. Here is what you can expect as far as the added precautions he is taking to ensure your safety:
Spaced out scheduling to try to maintain social distancing in the common areas, such as the waiting rooms and

eye

wear dispensing.
Disinfecting everything that a patient comes in contact with after each patient encounter (exam rooms, pretesting equipment, frames that a patient tries on).
Patients are asked to wear a mask or face covering to the exam.
A limit to the number of people in the building by coming to their exam alone or only with one person if necessary (i.e. parent with child or elderly with a helper).
A staff member will be letting patients into the building and checking temperature and asking a short symptom questionnaire at the door.
Direct shipping as much as possible (i.e. contacts delivered to patient's home instead of having them come to the office for pick up).