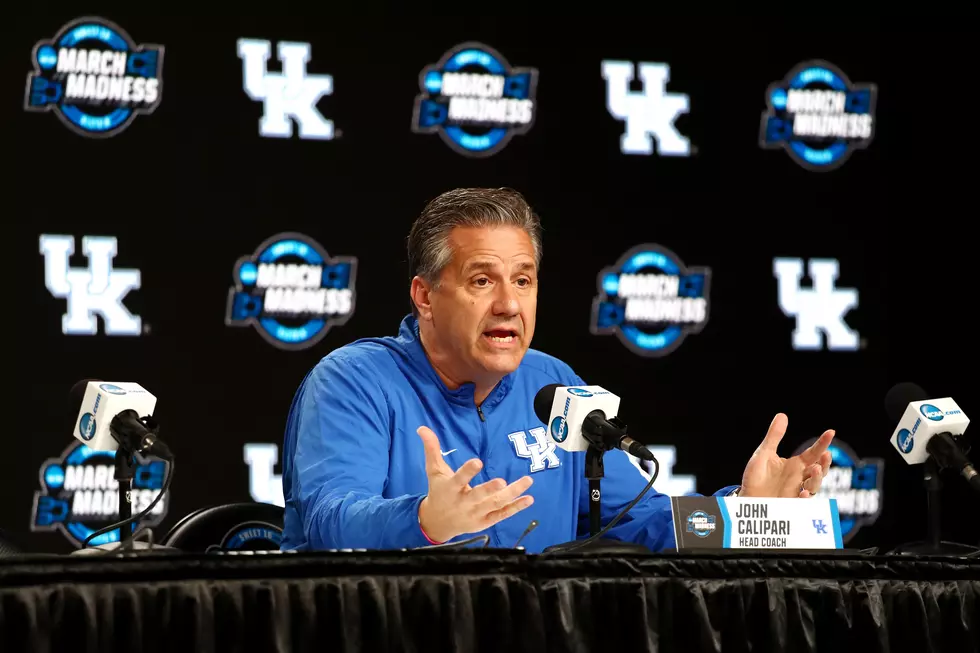 Kentucky Coach Calipari Gets Testy At Press Confrence About the Evansville Loss
Getty Images
The Kentucky Wildcats were crowned the SEC regular season champs after the win over Auburn Feb 29 but the loss to the Evansviile Aces back on November 12 keeps turning up to bite them in the butt. That loss will be a major factor in where the NCAA selection committee seeds the Cats and what region they end up in.
Kentucky coach Calipari got a little hot in his press conference following the Auburn game when a reporter brought up the loss to Evansville.
I know you're chasing national championships, not conference championships, but in a season where you lose to Evansville and you have a couple losses in Las Vegas, what does it mean to you?
Suddenly a black cloud appeared over the coach's head and he snapped
You know what's amazing, when anybody talks about our season, you know what they say? "Evansville, Evansville, Evansville." I'm like, are you talking about the game November 12th where EJ did not play in the game and Ashton was sick and so was Nick, and we played with two guys with the flu? That game? That's the one you're talking about? Can you say it for me again? Evansville, Evansville, Evansville. I mean, did we play anybody else?