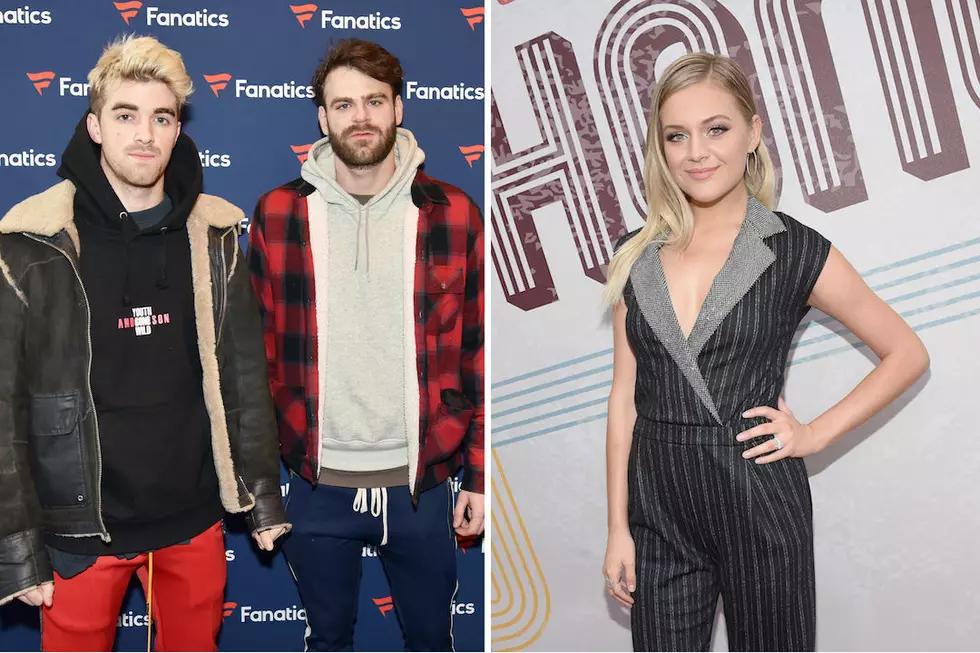 Kelsea Ballerini Trades Tweets With the Chainsmokers, Fans Freak Out
Daniel Boczarski, Terry Wyatt, Getty Images
Now this would certainly be one interesting pairing! Kelsea Ballerini took to Twitter on Tuesday (Sept. 4) to tease fans about some new music that might soon be hitting the pipeline.
In an exchange of tweets, Ballerini and pop/EDM duo the Chainsmokers got fans all worked up about a possible collaboration between the two acts. First the Chainsmokers tweeted at Ballerini asking if she thought people were ready. The "Peter Pan" singer fanned the speculation flames with a response of her own, coyly replying, "I'll tell you a story before it tells itself...." You can see the full tweet exchange, which also includes a winking emoji to further hint that the trio might be up to something, below.
Although there aren't many concrete details about the possible collaboration it seems to make sense. Back in 2016, the Chainsmokers tweeted about wanting to "hang" with Ballerini, who responded, rather enthusiastically, to say that she was game.
Over the past couple of years, country stars have often teamed up with other artists outside the genre for mass appeal hits. Recent popular cross-genre collaborations include Maren Morris's song "The Middle," which she recorded with Zedd and Grey. For their part, Florida Georgia Line netted a massive hit with Bebe Rexha when they recorded "Meant to Be," a mega-hit that's broken chart records throughout 2018.
It is also not the Chainsmokers' first time dabbling in country crossover territory. In 2017, the pop duo's debut album, Memories...Do Not Open, included an FGL duet called "Last Day Alive."
​Modern Country Music's Female Trailblazers