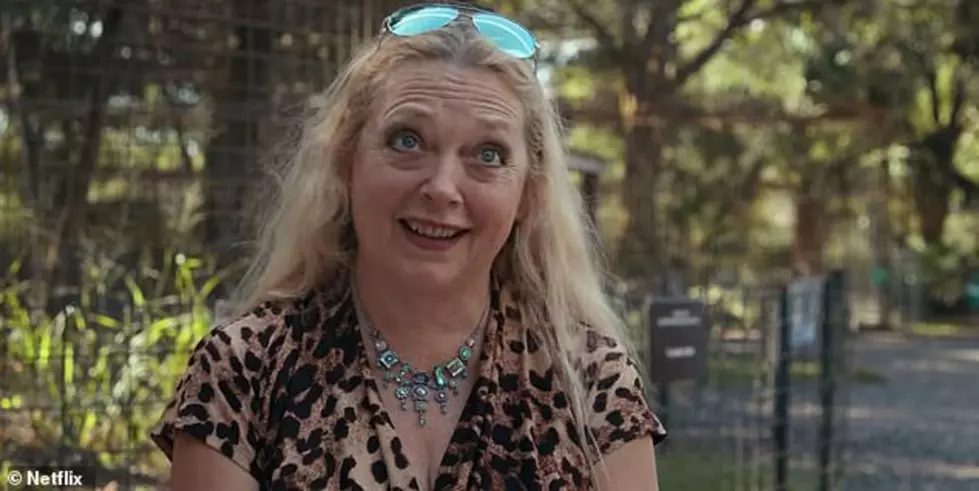 It's Official: Carole Baskin WILL Dance to 'Eye of The Tiger' on Dancing with the Stars
Netflix
Ever since the announcement was made that Carole Baskin from Netflix's Tiger King will be dancing on this season of Dancing With The Stars, everyone has wondered what songs she will be dancing to.
The infamous animal activist Carole Baskin, gained national attention from the docuseries, Tiger King. She became notorious for her feud with the show's star Joe Exotic. Not to mention the accusations made against her for...well, you know. The popularity of the show has made her the most talked about celebrity on the show in years.
Everyone has been thinking of songs that she should dance to on Dancing With The Stars, and one song in particular that people have mentioned has been "Eye of the Tiger"...for obvious reasons. Well, Carole herself has confirmed that she WILL be dancing to that song this season!
According to an interview with TV Guide, Carole said "I was just approved yesterday to release that we are doing 'Eye of The Tiger', so I'm very excited about that."
Carole also mentioned that she had given special instructions on costumes for the show based on her animal activism. She said that cat costumes would be used in her dances to tie in with her love of big cats and the Tiger King show. However she said that she had given them special instruction that no furn, feathers, leathers, or anything like that will be used.
Dancing With The Stars Season 29 kicks off on Monday, Sept. 14 at 8/7c on ABC. Given that we already know the first song that Carole will dance to, I have a few more ideas for songs that she could dance to if she makes it far in the competition. I think these are perfect for Carole. Let's see what you think:
Enter your number to get our free mobile app
Songs Carole Baskin Should Dance To On Dancing With The Stars