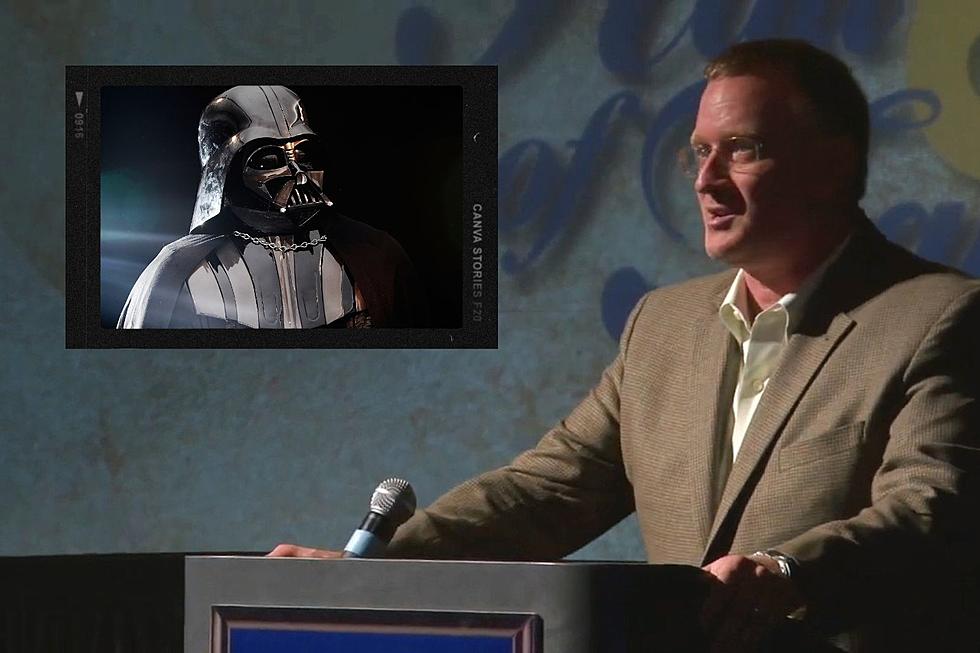 Indiana's Richest Person is Worth More Than the Man Who Created 'Star Wars'
Drum Corps International on YouTube / Getty Images / Canva
The Force is strong with this one.
I can't imagine what it's like to be a billionaire. I mean, the thought of possibly winning $100 on a Hoosier Lottery scratch-off ticket gets me pretty excited, so to have thousands of times more than that just sitting in my bank account, or in stocks, or wherever rich people keep their money all the time is something I can't wrap my mind around. And, unless I hit one of those Powerball jackpots when it gets up to the nearly one billion dollar mark, I doubt I ever will be able to. That's not the case for the richest person in Indiana, though. For him, having billions of dollars at his disposal is just another day that ends in 'y.' And, whether he knows it or not (or cares), he's worth more than the man behind one of the most iconic franchises in Hollywood history.
Meet the Richest Person in Indiana
Forbes recently put out its list of the richest people in America, and for Indiana, that person is Carl Cook from Bloomington. Carl is the CEO of Cook Group, a position he took over after the founder of the company, and his father, Bill, passed away in 2011. The company began in his parent's apartment in the early 1960s as a medical device company before expanding into other business interests.
Despite his position with the company, Carl apparently prefers to stay behind the scenes. The most recent interview I could find with him was with Bloomington's Herald-Times back in 2016. Finding any publically available pictures or video is even more difficult. The best I could do was this video from January 2015 when he was on hand to accept his dad's posthumous induction into the Drum Corps International Hall of Fame.
Carl Cook's Net Worth
Business has been good for the Cook Group, and Carl's bank account specifically. Forbes has his current worth net worth listed at $10.6 BILLION, making him the 170th richest person on Earth.
While that is obviously an impressive number and one you and I will likely never see in our bank accounts, Carl still has a way to go if he hopes to ever catch up with the like of Elon Musk or Jeff Bezos, whose current estimated worths are $230 and $149 billion, respectively.
But, there is one notable person who Carl can say he is worth more than — George Lucas. The man who gave us Luke Skywalker, Princess Leia, Han Solo, Chewbacca, and in my opinion, one of the greatest movie villains ever created, Darth Vader.
According to Celebrity Net Worth, George is only worth a paltry $10 billion. How he even survives on a daily basis is beyond me.
All joking aside, I realize Carl doesn't have George beat by much, but he still has him beat. Let's hope this doesn't turn George to the dark side.
[Sources: Forbes / Herald-Times / Celebrity Net Worth]
25 richest people in America and how they did it