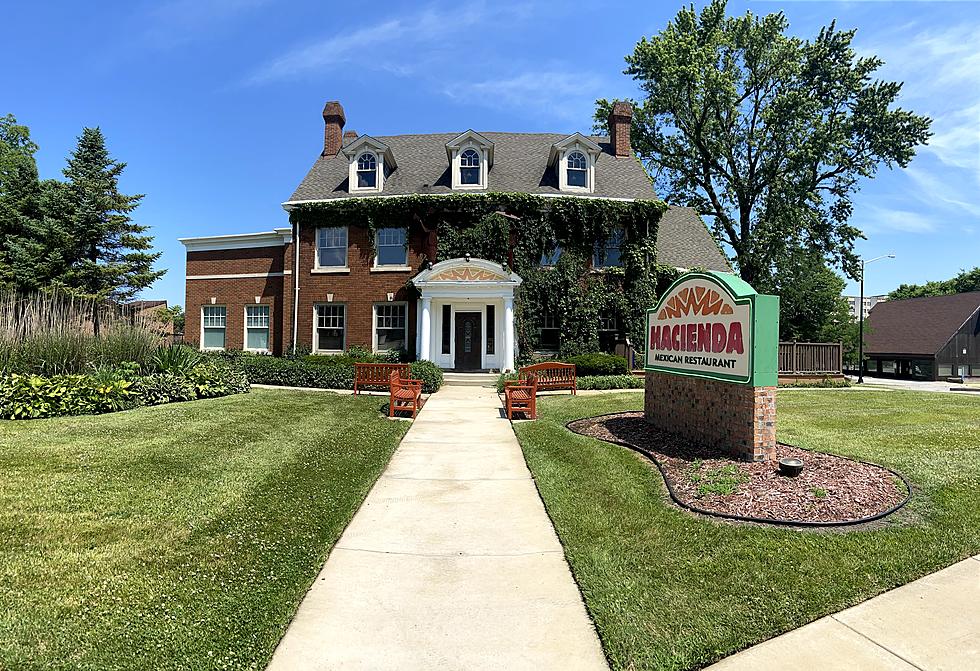 Indiana Hacienda Restaurant One of the Most Haunted Places in the State
Hacienda Mexican Restaurants
When you visit this Indiana restaurant, you might encounter some paranormal activity with your meal.
Typically when you go out to eat, you are mainly concerned with what to order off of the menu. However, there are some establishments throughout the country where you might have to also consider that you might be joined by some uninvited guests. There are a lot of restaurants that are known for their food, as well as their haunted past. One Mexican restaurant in Indiana offers just that.
Haunted Hacienda Resturant in Indiana
Hacienda Mexican Restaurant is a very popular chain in Indiana. With fifteen locations scattered throughout the state, you'll find some delicious Mexican food. Hacienda Mexican Restaurants began with one location in 1978 in the historic mansion of a brewer in Mishawaka, Indiana, and that location happens to be one of the most haunted restaurants in the entire state. Heck, even Hacienda's website admits that the restaurant is said to be haunted.
According to Indiana Haunted Houses:
This private mansion turned restaurant is haunted by apparitions of people who lived there, including a maid and the mansion owner. Story has it that the two had an affair and the maid became pregnant. She ended up hanging herself in the attic and the mansion owner shot himself in the basement. People have reported ghostly occurrences like the lights, water, and appliances turning on and off on their own.
Sounds pretty creepy, right? Well doing a little digging, I found out a little more about this haunted restaurant. WSBT reports that there is no evidence of anyone dying in the house. However, before it was Hacienda. it was a brewery. When the brewery was still operational, a young man fell to his death off the brewery tower. No matter who or what haunts this place, there is definitely something paranormal happening throughout this popular restaurant.
Have you experienced anything at Hacienda in Mishawaka? Let us know!
Haunted Places in Indiana That You Can Visit
This map highlights haunted places in Indiana that you can visit! Here's a few of the places you can check out.
Spooktacular Halloween Events at Indiana Campgrounds for 2023
Discover family-friendly Halloween fun at Indiana campgrounds. Explore haunted trails, costume contests, and pumpkin carving this October!
LOOK: See Inside Abandoned Southern Indiana School
Take a look inside the 111-year-old Princeton, Indiana building that was once home to a high school. It was later used for middle school