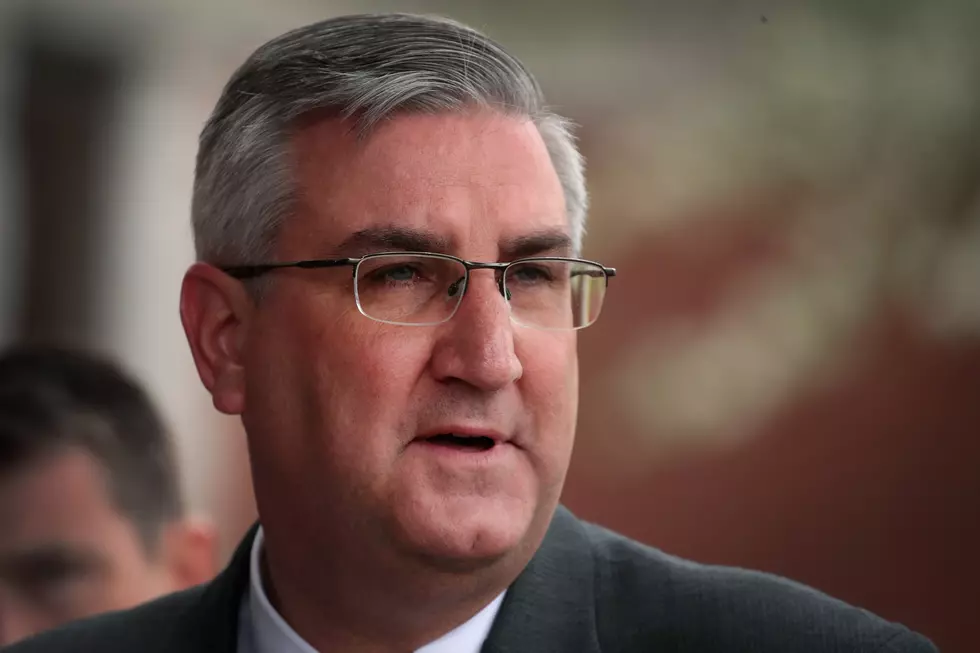 IN Governor Daily Update – Stay at Home Order Extended Two Weeks
Getty Images
Indiana Governor Eric Holcomb announced during his daily COVID-19 press briefing Friday afternoon (April 3rd, 2020) that he is extending the state-wide stay at home extended another two weeks to April 19th.
Other notes from the briefing included:
President Trump approving the Governor's Major Disaster Declaration. This opens the state up to federal funding.
Indiana State Health Commissione, Dr. Kristina Box announced the state has surpassed 100 coronavirus deaths, noting that a majority of those who died had underlying health issues such as heart and lung conditions, as well as diabetes. She also noted Indiana is one of the state's with the highest rates of those health issues in the country since before the spread of COVID-19.
Brigadier General R. Dale Lyles with the Indiana National Guard says troops are packing lunches and preparing meals at food banks, sorting medical supplies and personal protective equipment to be distributed hospitals across the state starting with those who have the most urgent needs.
Indiana National Guard will team up with U.S. Army Corps of Engineers and State Department of Health to survey and assess potential sites across the state that could serve as alternate care facilities.
Dr. Jennifer Sullivan, Secretary of the Indiana Family and Social Services Administration noted that calls to gambling and addiction hotlines have increased dramatically in the past week, and that two agencies in southwest Indiana have reported "somewhere around a 50% increase" in crisis calls. She did not name the two agencies or where they are specifically located.
Governor Holcomb also spoke about the creativity he is seeing across the state in response to urging residents to stay at home, noting specifically the Evansville Police Department's recent "Don't Stand So Close to Me" PSA.
You can watch the entire press briefing below:
Enter your number to get our free mobile app
READ MORE: Here are 50 ways you can improve your work from home lifestyle