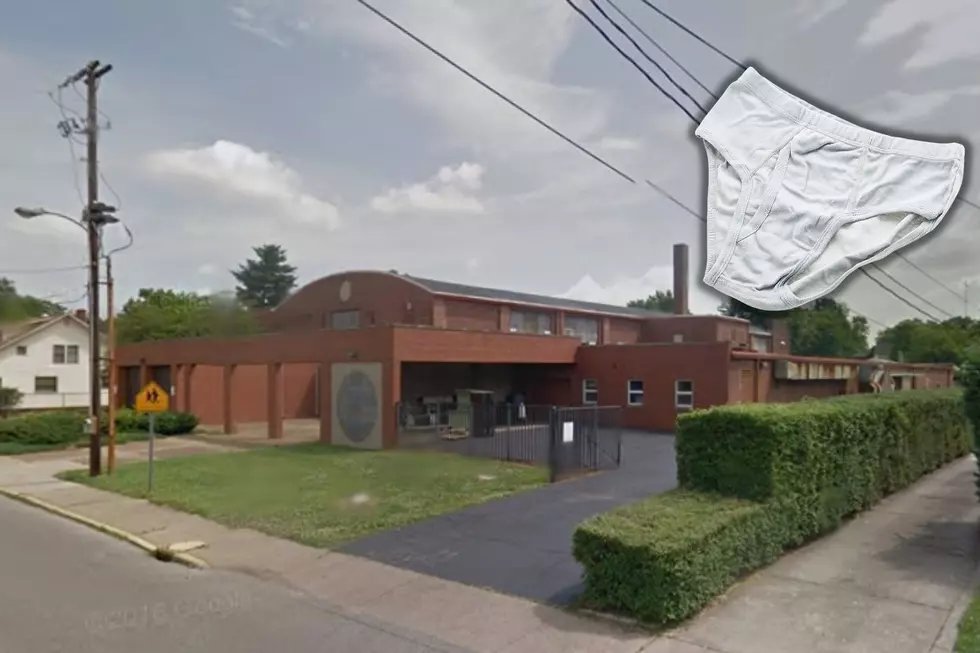 How Did I Not Know That Boonville Had An Underwear Factory?
Google Maps/Canva
I found out an interesting piece of history the other day, and I was somewhat surprised that I didn't know about it.
There is a building that used to be right across the street from Boonville High School which used to be the Industrial Arts building. That's what I always knew it as. It was a very old building, and used to creep me out when we would walk though it.
The building no longer stands, as it was torn down and replaced with another smaller building. However, that old building used to be an underwear factory. That's right, Boonville, Indiana had its very own underwear factory back in the day. I had no idea! Embassy Apparel opened up shop in the early 1920's according to Warrick County historian, Barbara Young. The factory produced high end garments made of some very expensive material to major retailers.
Presidential Underwear
In an article published by the Boonville Standard on  February 10, 2016, it mentioned that Embassy was a big deal in Boonville. It made undergarments for some very well known people such as former president Lyndon B. Johnson. The company also made underwear for solders fighting in World War 2. Embassy Apparel remained operational until 1977.
Quite the interesting fun fact! Who knew that Boonville's big claim to fame was making underwear for the president of the United States!? I'm sure that I can't be the only one who didn't know about this...hopefully not, anyway. As previously stated, that building has been demolished, and this is what the area across from Boonville High School looks like today.
You can read more on the Embassy Apparel underwear factory by checking out the Boonville Standard article here. The section about the underwear factory can be found on pages 14 and 15. However, you can look at the entire publication and find out some other interesting fun facts as well!
How To Tell Someone You're From Warrick County Without Saying You're From Warrick County
There are several ways to tell someone where you're from without actually telling them where you're from. Let's take Warrick County for example.
Meet the Warrick Indiana Paranormal Society
Meet the two men responsible for the Warrick Indiana Paranormal Society and see some of their favorite paranormal locations.
See 11 Unique Attractions You'll Only Find in Indiana
The website, RoadsideAmerica.com, which keeps tabs on the more unique attractions each state has to offer, lists
75 attractions
for Indiana. The following 11 are the ones I found to be the most interesting and hope to see in person with my own eyes one of these days.