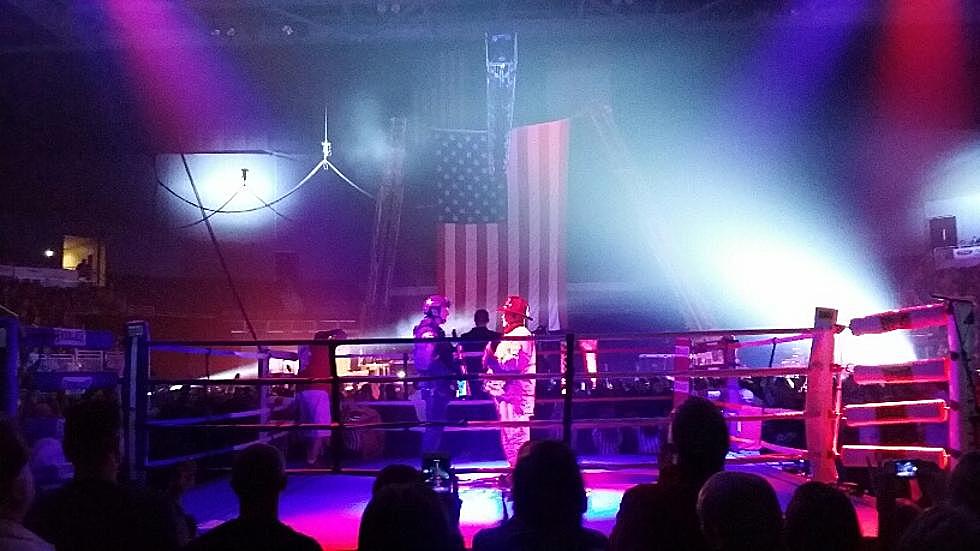 Guns & Hoses Cancels 2020 Charity Boxing Event Due To Covid-19
Kat Mykals
The latest event to take a hit from the coronavirus is one much beloved by all of us here at Townsquare Media - the annual 911 Gives Hope Guns & Hoses charity boxing event. The event organizers want to ensure the safety of the fans and the community and do not feel that the current health climate is conducive to hosting the event safely. In a statement on their Facebook page, Guns & Hoses said,
We have exhausted every effort to try and have our event, even looking at other venues and unfortunately, nothing comes close in being able to give you the quality show that you are used to seeing. We postponed hoping the numbers would become low enough to have a safe event at the Ford Center but as they continue to climb, we don't see a feasible way to continue.
The event, originally planned for April had already been rescheduled do to Covid-19 with the new date planned for August. However, concerns for the health and safety of everyone involved, organizers have decided to cancel the event for 2020. If you have already purchased tickets for the event, Ticketmaster will be offering refunds at the point of original ticket purchase. That being said, if you would like to donate your refund to 911 Gives Hope/Guns & Hoses, you can do that as well.
Organizers hope to be back in 2021 to bring our community the event that we've all come to know and love as a fundraiser for 911 Gives Hope, a local non-profit organization that benefits area children's charities, special needs children and their families, families of Fire and Law Enforcement personnel, and establish funds to bring awareness for children who are dealing with Prader-Willi syndrome. It is an organization that Townsquare Media is proud to support every year through our annual 911 Gives Hope for the Holidays Toy Drive as well.
Enter your number to get our free mobile app
How to Wear a Mask According to WHO