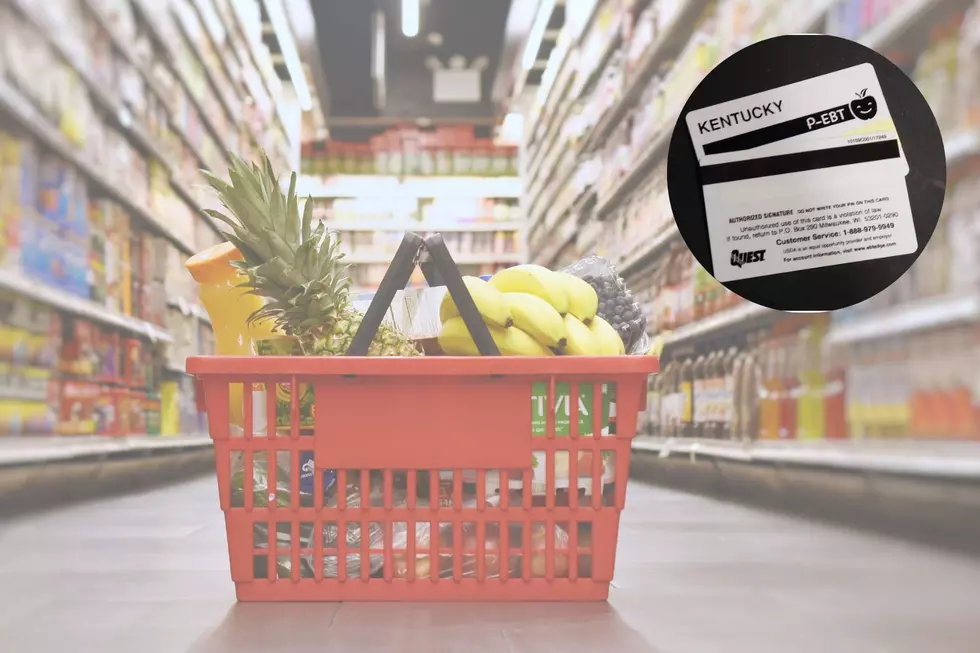 Good News Kentucky Parents! You May Have P-EBT Funds
CANVA/ANGEL WELSH
Bring on the MONEY!  Parents if you received P-EBT funds during the pandemic there's a good chance you will be receiving more cash on your card.
WHAT IS P-EBT?
The Pandemic Electronic Benefits Transfer Stimulus (P-EBT) for short was meant to help families who had children learning virtually due to COVID-19.  The program is offered through the Cabinet for Health and Family Services and the USDA Food and Nutrition Service.
This card gives families the opportunity to purchase food that will help to replace or replenish the food used in their homes while the kids have been learning virtually.
Those kids that are eligible to receive the cards are those that qualify for free or reduced meals at school or the children who attend a school that is involved with the National School Lunch Program.  For example, all Owensboro Public School students are part of the National School Lunch/Breakfast programs so all students no matter of income status.  Any student learning publicly or privately is eligible.
Here's what the cards look like.  I almost threw mine away because I didn't know what they were when we first received them.
WHO IS ELIGIBLE FOR MORE P-EBT FUNDING?
Not every child that attends school will be eligible for the P-EBT funds this is how you will know according to familiesoflouisvilleky.com;
Students who receive free and reduced-priced meals in school in May 2022

Children under 6 on SNAP

New Students will receive free and reduced-priced meals between June 1- August 31
This will be added to the active SNAP or P-EBT cards. If your child is eligible:
 You have never received P-EBT- Your card will be mailed to you

Have active SNAP benefits- this will be added to your card

Your child has received P-EBT benefits- this will be added to your card

Your address has changed call 855-306-8959 to request a replacement

Lost your card or need a new one call 888-979-9949

To check the balance of your benefits call 888-979-9949

For more information call 855-306-8959
Here is a list of items you can and cannot purchase according to Cabinet for Family & Health Services;
Fruits and vegetables
Meat, poultry, fish dairy products
Bread and cereals
Snack foods and non-alcoholic beverages
Seeds and plants which produce food for the child to eat
Households may not use P-EBT benefits to buy:
Beer, wine, liquor, cigarettes, tobacco
Vitamins, medicines, supplements Items with a supplement facts label are considered supplements and not eligible for P-EBT purchase.
Live animals (except shellfish, fish removed from the water, and animals slaughtered prior to pick-up from the store).
Prepared foods fit for immediate consumption
Hot foods
Nonfood items such as:
Pet foods
Cleaning supplies, paper products, and other household supplies.
Hygiene items, cosmetics
CLICK HERE TO ACCESS ALL THE (FAQS) ABOUT THE P-EBT
If you need a replacement card, you can call 1-888-979-9949.
Owensboro's Little Libraries & Blessing Boxes
Do you love reading? Do you love helping others? Here's a great way to do both and help your entire community.