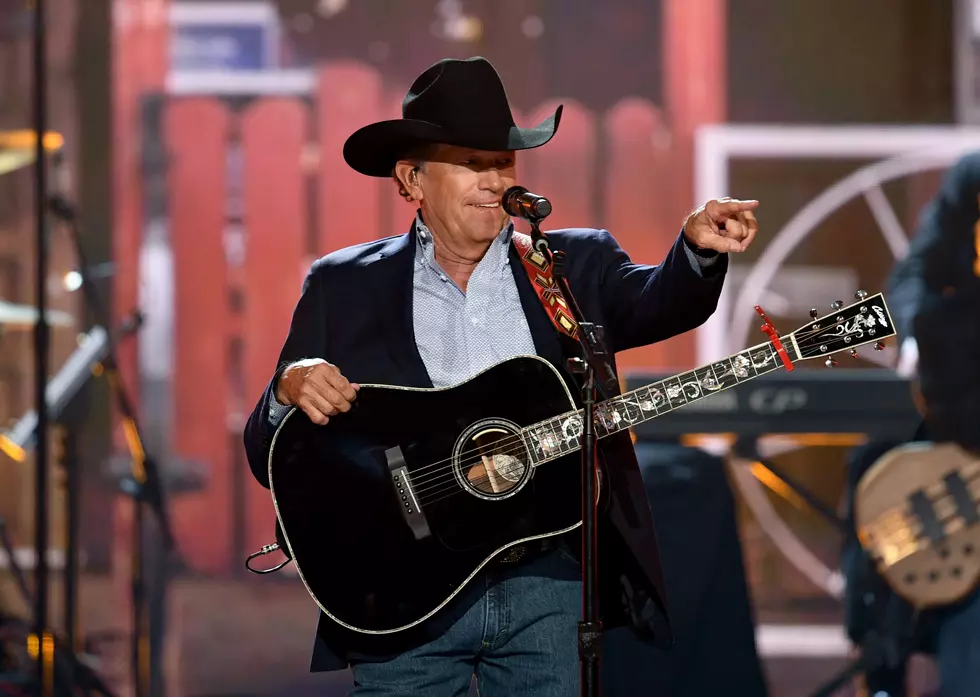 George Strait Has Had the Most #1 Hits–But Who's #2? #3?…
Getty Images
--editor's note: there have been a lot of different country charts over the years but for the purpose of this posting, I'm using BILLBOARD MAGAZINE"S charts--
We all know King George Strait has the most #1 country hits at 44. Can you tell us who's in the number two position? That's not really a big secret either because it was quite a battle between George and Conway Twitty. Conway had his last number one with "Desperado Love" in 1986. It was his 40th chart topper.
If you want to get real picky I suppose you could include Conway's only number one rock and roll hit "It's Only Make Believe" that was recorded when he looked like the picture above.
But when Conway was making his final appearance on top of the Billboard chart, George Strait was just getting warmed up. His first number one came in 1982 with "Fool Hearted Memory". So we've got George with 44 and Conway with 40 and George Strait is still around. He could have another one or two. While that's not likely, what is likely is no artist will ever top George Strait's 87 top 10 hits. Some artists have made a career out of having one top 10 hit.
Let's move down to third on the list. That position belongs to Merle Haggard with 38 number ones.
The fourth most number one Billboard hits might come as a surprise. It's Ronnie Milsap  with 35 tunes at the top.
Fifth is probably no shock since Alabama had 21 #1 tunes in a row (and would have had six more in that string if they had not released their buzz killer "Tar Top" in 1987). The boys from Ft. Payne had 33 total #1's
Who has any chance of catching George Strait's 44 big ones? I suppose Tim Mcgraw has a shot at it but Kenny Chesney seems to have the staying power.
Hey -- what happened to George Jones? The Possum only gave us 13 number one hits BUT he has one awesome record that no artist will ever break, He had 154 songs that made the country top 40 starting in 1955.