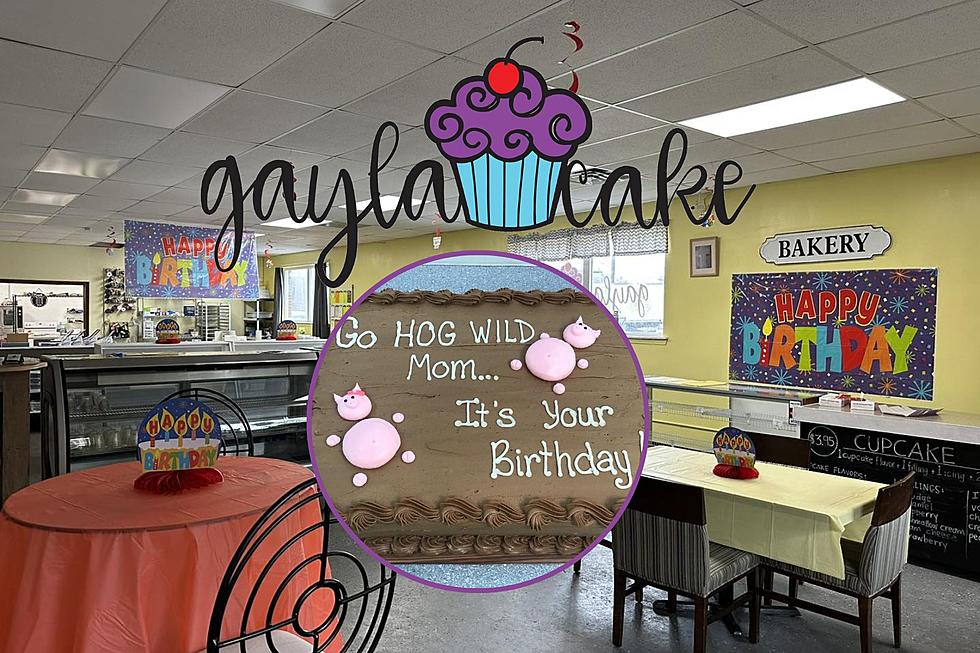 Evansville Bakery Celebrates 10 Year Anniversary with Free Cake
Photo: gayla cake
Gayla Bell is an amazing baker and business owner in Evansville, Indiana. Her Downtown Evansville bakery has endured tons of road construction, theft, and the COVID-19 pandemic.
Business Pivot
Gayla made the tough decision to streamline her business by only opening GaylaCake to the public on Wednesdays. The rest of the week is spent working on custom orders.
The store front is open for walk-in Wednesdays to give customers an opportunity to purchase cupcakes, cheesecake bites, cream horns, cookies, and other specialty items only made by GaylaCake.
 Cakes and The Community
Gayla Bell, owner of GaylaCake, believes it is important to give back to her community. One of the programs she is most proud of is her Foster Care Cake Program. GaylaCake partners with local foster agencies to provide free cakes or cupcakes for foster children who may not otherwise be able to have such a special treat for their birthday.
GaylaCake is a big supporter of The Promise Zone Youth, which works to improve the academic, social, and emotional well-being of our youth and families, and Cops Connecting With Kids. 
10 Year Celebration
For GaylaCake's Ten-Year Celebration, FREE CAKE will be offered to everyone on Wednesday, August 30, 2023,  from 7:00 AM to 6:00 PM. Please join Gayla and her team as they reflect on the last ten years and plan for the future.
Keep Your Celebrations Sweet: 10 Evansville-Area Bakeries Serving up Decorated Cakes for Every Occasion
We have a great selection of local bakeries that offer custom-decorated cakes. Here are some of the delicious options in the Evansville, Indiana area.