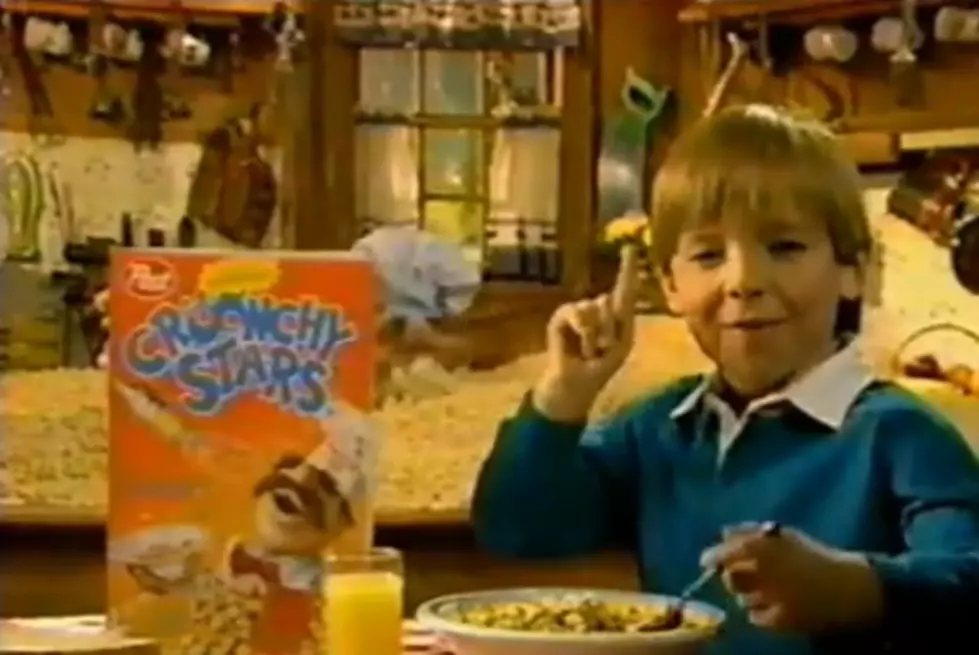 Discontinued Cereals I Ate As A Kid – Part 2
Youtube
I strolled down memory lane earlier today to look through my blogs of the past and I found one of my favorites about the cereals I once enjoyed as a kid that no longer exist.  I got to thinking that there must be more I have forgotten about, and lo and behold, I was right.  Here's 10 more discontinued cereals I actually ate as a kid.
1

There were plenty of video game themed cereals, but when you have Donkey Kong Cereal, there's only one more step to take and that's Donkey Kong, Jr.  It even had little bananas in it, just like Runts candy.  (No wonder I ate this cereal.  They advertised during Mr. T!)

2

How do you get kids to want your cereal?  Make it a game of hide and seek.  It was a great concept to bite into the bites and see if they had yummy grape, orange, or strawberry goo inside, but how disappointing was it to bite and find nothing!  Aw man!

3

If you're gonna bust some ghosts, why not eat them?  I love the concept of this one: Ghost marshmallows and the 'O's' that would essentially create the crossing out effect, proving the ghost had been busted!  I love that the typical 80's 'complete breakfast' was rhymed into the song 'with milk and juice and toast.'

4

I can't believe I forgot this cereal.  This was one of my favorites.  It actually lived up to the hype, unlike most kids' cereals.  I can't quite figure out why the dude in the commercial is so small!  Bring these buns back I say!

5

Brilliant!  Who doesn't love the Sweedish Chef?  A great marketing tool for Post, as the kids of the 80's were all about some Muppets.  The cereal, I tend to remember being lackluster with the cinnamon taste that was just barely there, and stars so 'croonchy' that they would break your teeth.

6

Smurfin' amazing!  If I could bring this one back, I'd gladly give the Cap'n a break on the Crunch Berries.  Maybe with the new Smurfs movie coming out they can make a return.  And once again, a line they could NEVER use on TV these days, as this sugary treat is part of this 'nutritious breakfast.'

7

This one was probably my most requested lost cereals after my first blog.  When I went back to look at this commercial, I instantly remembered 'Ice Cream Jones' and his sweet treat cereal.  Thanks to my commenting folks for setting me straight.  Glad I found it!

8

It just doesn't get better than Fruity Pebbles for me, and apparently for the cereal buying community as well.  Dino Pebbles just didn't have the staying power of its 'Fruity' and 'Cocoa' counterparts.  Maybe that's because it was just Rice Krispies with marshmallows.

9

I may have not been marketed to kids, but who could forget those ads.  I just wanted to eat it, hoping somebody would ask me what I'm eating and I could say, 'Nuttin' Honey!'  Good stuff, and not a bad cereal either.  I'd take it back any day!

10

Pac-Man used to have the monopoly on cool video games when he was the only one in town, but these days he's just a fossil, but how cool to have him in your bowl to start your 80's day!  I just wonder if I was wasting time eating all the power pellets first.  It's very possible I could've still eaten the ghosts...I mean they never even turned blue.