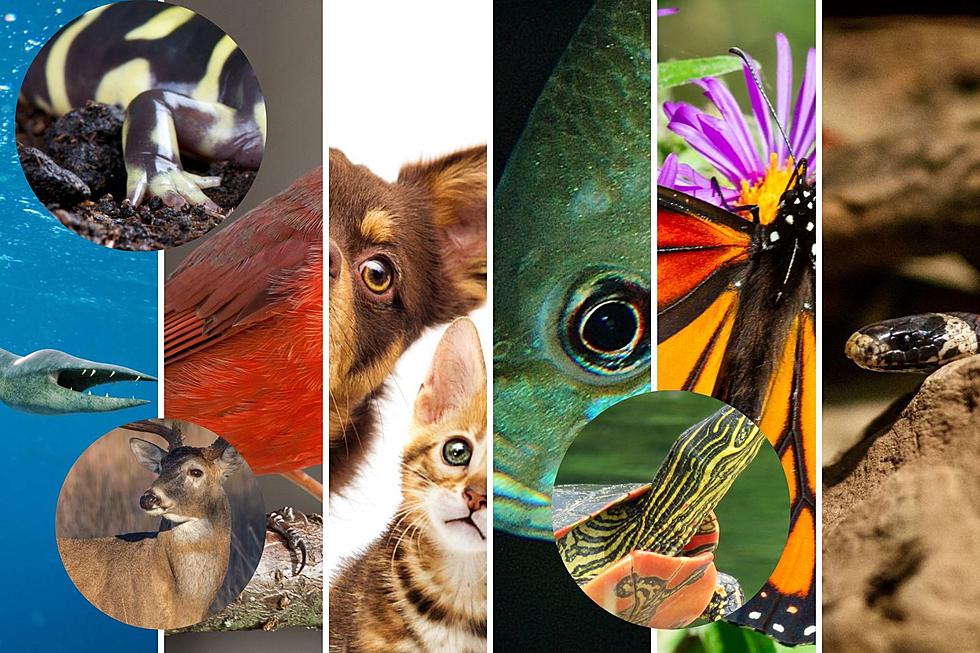 Did You Know Illinois Has 9 Different State Animals, Can You Name Them
dottedhippo, Canva
Illinois' state animals include a fish, a furry, a feathered one, a couple of slimy ones, a slow mover, another one is nightmare fuel for me, and there's a monster too.
Who Chooses State Animals
How is a state animal chosen seems to be one of those things that varies a bit from state to state. At some point, a suggested animal is put to a legislative vote before it gets the title of "state animal."
There also seems to be no limit to how many state animals a state can have.
New York has 10 state animals
Texas has 8 state animals
Illinois and California have 9 state animals
The states of Iowa and Indiana have zero designated state animals. See what I mean, the 'state animal' thing is all pretty arbitrary.
Can You Name All 9 Illinois State Animals
#1 is the fish,
Bluegill - State Fish of Illinois
#2 is the furry,
White-Tailed Deer - State Animal of Illinois
#3 is the feathered one,
Northern Cardinal - State Bird of Illinois
#4 is the fun one to catch,
Monarch Butterfly - State Insect of Illinois
#5 are the most-beloved house pets,
Shelter Dogs and Cats -  State Pets of Illinois
#6 and #7 are the slimy ones,
Eastern Tiger Salamander - State Amphibian of Illinois
Eastern Milksnake - State Snake (NIGHTMARE FUEL) of Illinois
#8 is the slow mover,
Painted Turtle - State Reptile of Illinois
and lastly,
#9 is the monster,
The Tully Monster - State Fossil of Illinois
The prehistoric Tully Monster (Tullimonstrum gregariumis) is extinct now
Photo of Tullimonstrum Fossil by Ghedoghedo (CC BY-SA 3.0)
This 300,000,000-year-old sea creature was an odd-looking thing. The eyes and that long razor-sharp toothy trunk.
[H/T A-Z Animals]
WATCH OUT: These are the deadliest animals in the world