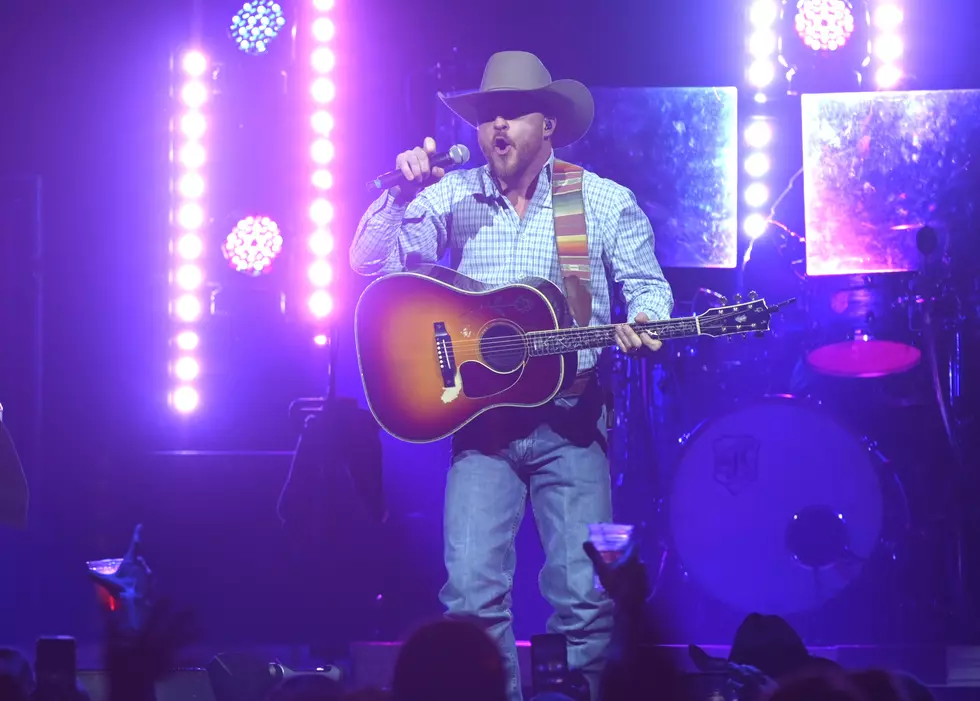 Cody Johnson Coming To Evansville's Ford Center
Getty Images for Essential Broad
99.5 WKDQ presents country music artist, Cody Johnson coming to Evansville in 2022!
We are finally seeing a lot more concerts being announced since all of them were shut down due to the pandemic. Recently, we have seen such stars as George Strait, Eric Church, Reba, and Brooks & Dunn make their way to the Ford Center, and the concerts don't stop there. Later this year, Jason Aldean and Thomas Rhett will both bring their tours to the Ford Center. However, the concert announcements keep coming. We have yet another HUGE show coming to Evansville that we know you won't want to miss.
Cody Johnson Coming To The Ford Center In Evansville
As announced today by the Ford Center, rising country artist, Cody Johnson will be bringing his tour to the Ford Center on November 10th. Johnson burst onto the country music scene with his smash hit, "On My Way To You", in 2019.
Cody Johnson is currently climbing up the charts now with his latest single, "'Til You Can't", which really showcases the former amateur bull rider turned country music star's powerhouse vocals.
Coming along with Johnson will be another powerhouse vocalist in country music, Randy Houser. He's had several hits that I am excited to hear live again when he returns to Evansville including: "Boots On", "Running Out Of Moonlight", and "Like A Cowboy".
Also coming to Evansville on November 10th will be Randall King.
Cody Johnson Ford Center Concert Ticket Information
Cody Johnson featuring, Randy Houser with Randall King will be coming to the Ford Center on November 10th. Tickets for the concert go on sale Friday, July 15th at 10:00 a.m. Tickets are available at www.ticketmaster.com and the Ford Center Ticket Office.
99.5 WKDQ presents Cody Johnson at the Ford Center, and we couldn't be more excited. So excited that we want to offer you an exclusive pre-sale opportunity. You can take advantage of this pre-sale on Thursday, July 14th from 10 a.m. until 10 p.m. by using the code TILYOUCANT through this exclusive link.
But wait...there's more!
We also want to hook you up with a pair of tickets before they go on sale. All you have to do is enter to win through the form below. You have until July 15th at 10 a.m. to enter to win. All Townsquare Media Contesting Rules apply.
Do You Remember What These Evansville Businesses Used To Be?
On this Throwback Thursday, let's take a stroll down memory lane to see if you remember what used to be located at these Evansville Businesses.
25 Hidden Evansville Secrets That May Blow Your Mind
An Evansville resident recently posted a question in the "I Grew Up in Evansville, Indiana"
Facebook group
asking other members to share any hidden or little-known facts about our city not many residents would know. The answers were wide-ranging, covering everything from our manufacturing history to our place in Civil War, to a couple of popular landmarks still standing today that were the first in the entire state of Indiana. No matter how long you've lived here, chances are there will be a few things on this list you didn't know about the city we call home.