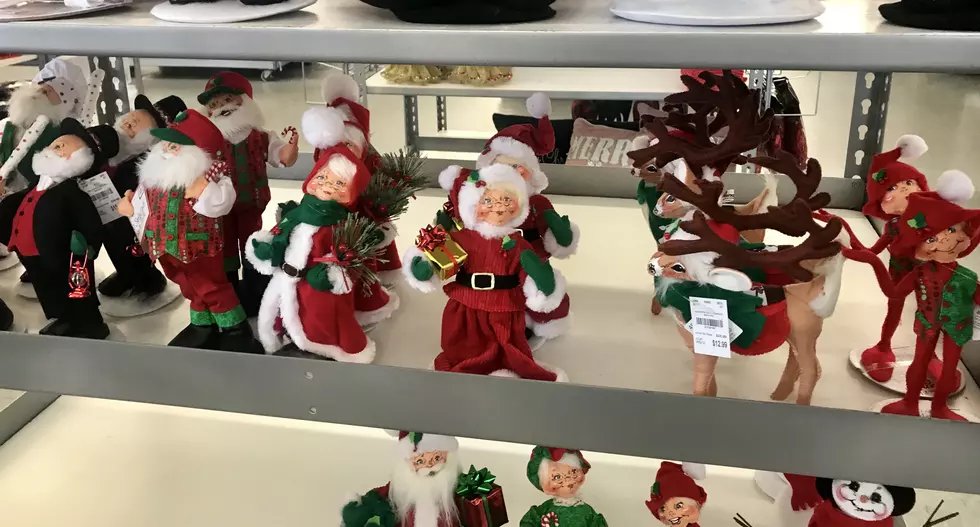 Christmas Merchandise is Rolling Out Now in some Retail Stores
Christmas Display - August 2019 - Credit Deb Turner
Summer isn't over yet.  Most students just got back to school. It's the middle of August and yet, over the weekend, I found a store here in the Tri-State with Christmas items out on display  Wait. What? 
Normally, (I thought) we started seeing Christmas merchandise around the end of September or the beginning of October which is still too early for me.  Doesn't It seem retailers keep rushing out the holiday merchandise earlier and earlier every year?
Sure, I grunt and groan about the heat and humidity in the summer but, it's still August and I wanna enjoy the long days of summer - sunshine, shorts, and sandals.  Personally, I'm not ready to begin thinking of Christmas, or Thanksgiving and no, not even Halloween.  I'm not even ready for pumpkin spiced anything yet!
Sorry, retailers.  I'm not ready for Christmas stuff in August. Tell us how you feel about Christmas merchandise in some Tri-State stores right now. Even if you haven't seen Christmas stuff yet, how do you feel about retail stores introducing Christmas merchandise in August?   Leave your comments here, on our Facebook or on the MY 1053 APP Chat.