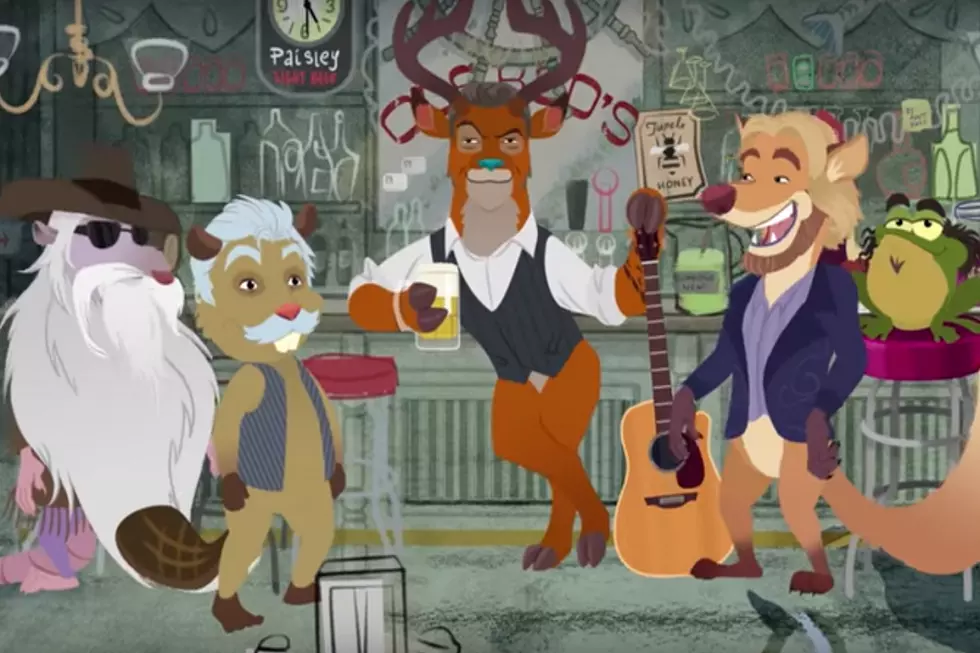 Blake Shelton's New Music Video For Doin It To Country Songs [WATCH]
YouTube
Blake Shelton is releasing one of my favorite songs off of his new album and the music video is epic!
Blake Shelton has a song on his If I'm Honest album that features the legendary Oak Ridge Boys. It's called "Doin' It To Country Songs," and it is very catchy! Well, the music video for the song was just released, and it's unlike any music video that he has done in that past. Why? It's a cartoon!
In the video, Blake and the Oaks are woodland creatures, as you can see above, and they're in a band performing in a bar. I for one think it's hilarious that Richard Sterban is a frog in this video. Blake's a big old buck, and the rest of the Oaks are, a possum, a beaver, and a fox.
Very entertaining video and I promise you that this song WILL be stuck in your head after hearing it. Don't believe me? Check it out for yourself!
---