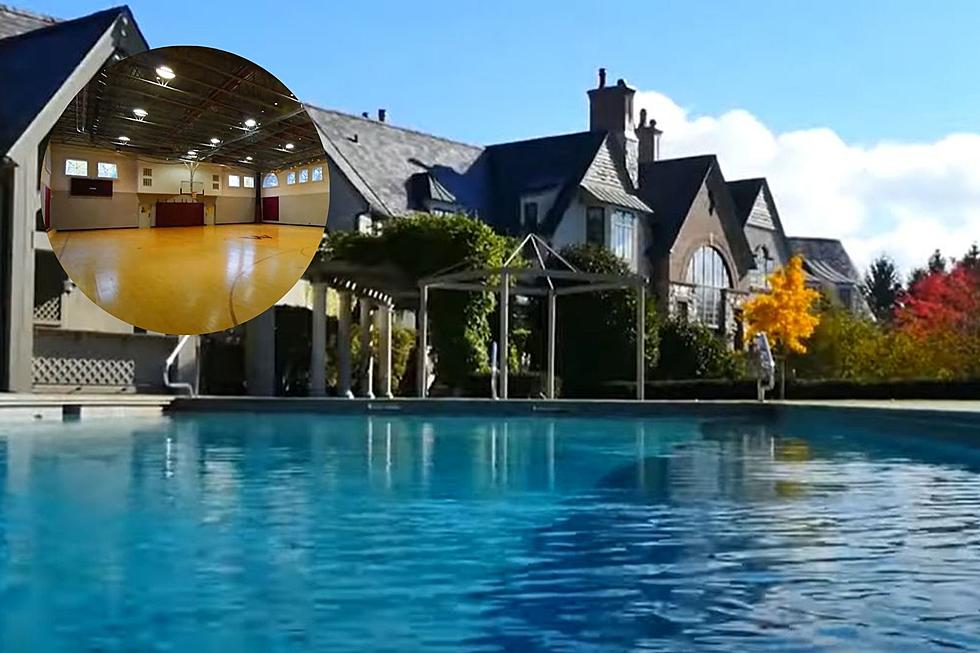 Big Surprises Behind This Sprawling $19M Illinois Mega Mansion
YouTube/Architecture/Canva
This ginormous 30,000 square foot mansion has a full-sized basketball, hidden ponds throughout the estate, and its very own peaceful lake.
Known as the "hidden ponds" estate, this Illinois Mega Mansion has everything and I mean everything. A full bar and wine cellar, a giant pool, and a garage any man (or woman) would love to have. This home was built in 2004 on 70-acres and you will never have to leave.
LOOK INSIDE: Illinois Mega Mansion Comes with Surprises Inside and Out
I would never leave the sunroom and the basement and I am sure my kids would never leave the basketball court and movie theatre. It's pricey and I would probably have to win the lottery (I need to play first) or have an inheritance I don't know about in order to even consider this house. The taxes on this home my me outrageous, but hey if you can afford it go for it and remember to invite me to a party so I can take a tour of the Hidden Ponds Estate.
25 Movies You May Have Not Known Were Filmed in Illinois
Did you know some of these flicks were shot in Illinois?
You Cannot Visit Illinois Without Trying These 5 Iconic Foods
Welcome to Illinois. While you're here, we're going to make sure you eat well. Not just delicious food, but the most important foods our state offers.