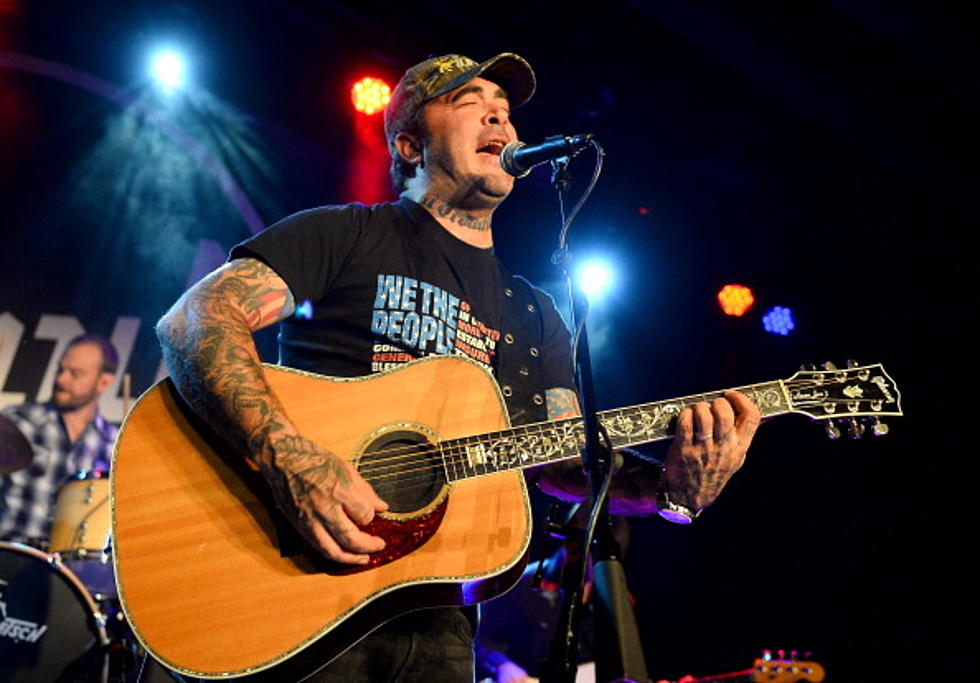 Aaron Lewis Will Bring His 2022 Frayed at Both Ends Tour to Owensboro, KY
Ethan Miller/Getty Images
Aaron Lewis' brand new album, Frayed at Both Ends, is set to drop on Friday, January 28th.  To celebrate the release of this incredibly scaled back, 13-track "acoustic" album, Aaron's also launching the 2022 Frayed at Both Ends Tour.  And big news for fans here in western Kentucky and southern Indiana.  He's coming to the RiverPark Center in downtown Owensboro.
By the way, for the upcoming album, Lewis teamed up with some incredible Nashville songwriters, many of whom you know well.  Among the writers contributing to the project are David Lee Murphy, Ira Dean (formerly of Trick Pony), Jeffrey Steele, Randy Montana (who wrote the track below), Trent Tomlinson, Dan Tyminski and more.
"Goodbye Town," the teaser track from the new album, was released just over a month. Take a listen!  It will definitely give you an idea of how the new album will sound.
You're going to have a chance to hear "Goodbye Town" and more from the album when Aaron Lewis brings his Frayed at Both Ends Tour to the RiverPark Center on Friday, February 11th.  Tickets for the show go on sale on Friday, December 10th at Ticketmaster.com and the RiverPark Center Box Office (270-687-ARTS).
There's also an exclusive presale opportunity set for Thursday.  The official presale will take place from 10am-10pm CST on Thursday, December 9th.  To gain ticket access, you need to have the presale code.  It is, rather appropriately, guitar.
Most Streamed Spotify Songs for 66 Rock + Metal Acts
The 40 Best Cover Songs by Rock Bands