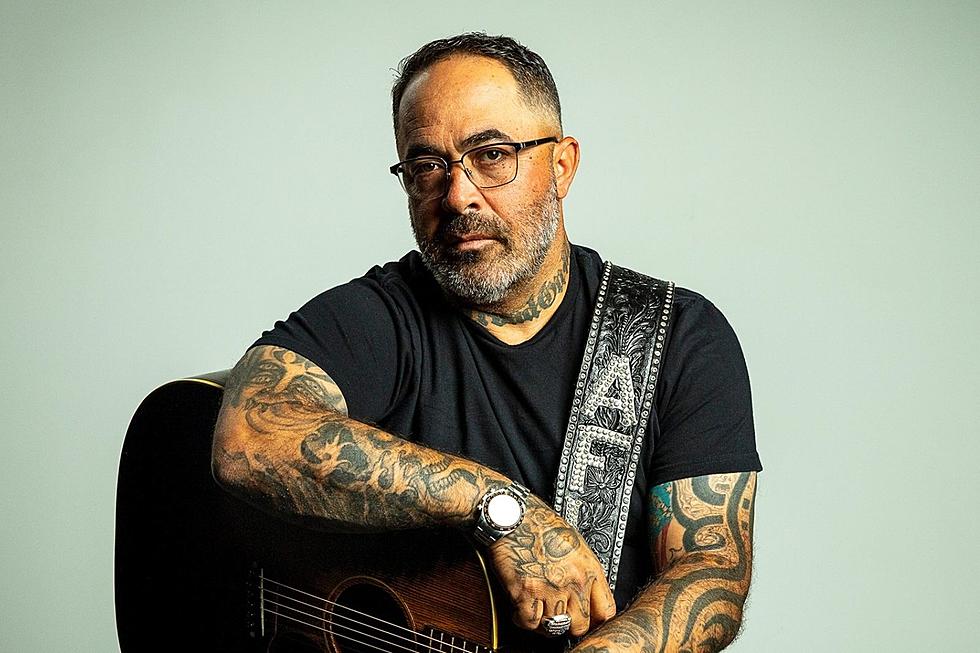 Aaron Lewis Bringing 'The American Patriot 2024 Acoustic Tour' to Owensboro
Nagel Advertising
After a stellar lineup of shows in 2023, 2024 is shaping up to be another great year for Tri-State concerts with the announcement that Aaron Lewis will be making a stop at the Owensboro Sportscenter in February.
Aaron first gained fame as the frontman for the hard rock group, Staind, thanks to the popularity of hit songs like, "Mudshovel," "For You," and the ballad, "Outside." after years of rocking out venues around the world, the band took a break and Aaron shifted his songwriting focus to the world of Country music. Taking inspiration from the classic country artists he listened to as a boy with his grandpa in his hometown of Springfield, Vermont he released his solo debut EP, Town Line, featuring the hit single, "Country Boy."
Over the years, he's gone on to record four more full-length Country albums, including his latest, Frayed at Both Ends, featuring his first Country song to hit number one, "Am I the Only One."
His transition to Country has given him the opportunity to record with some of the biggest names in Country Music, including George Jones, Willie Nelson, Charlie Daniels, Alison Krauss, and Vince Gill. And even though he and his Staind bandmates reunited this year and released their first album in over a decade, he won't be abandoning his love of Country with the announcement that he's heading out on the road starting in early 2024 for an acoustic solo tour.
Aaron Lewis Announces Tour Stop at Owensboro Sportscenter
"The American Patriot 2024 Acoustic Tour" will stop at the Owensboro Sportscenter on Thursday, February 22nd. Tickets for the show are $25 each (before taxes and fees) and go on sale this Friday, October 20th at 10:00 AM Central Time at the Owensboro Convention Center box office as well as through the Owensboro Tickets website. Parking will cost an additional $10 in the venue's parking lot.
Aaron Lewis Presale Code
However, we have a chance for you to get your tickets before they go on sale to the general public with a special presale code exclusive to WKDQ listeners only (and it's an easy code to remember).
All you need to do is enter the promo code WKDQ on the Owensboro Tickets website on Thursday to score your tickets. The presale will run from 10:00 AM until 10:00 PM.
Win Tickets to See Aaron Lewis in Owensboro
You could also save yourself some money by winning a pair of tickets to the show from us. Check out The Ride Home with Travis Sams all next week (October 23rd - 27th) for your chance to win. Just listen for Travis to give you the cue to call and if you're the correct caller, the tickets are yours.
35 Songs That Prove Country and Rock Music Go Hand in Hand
With Dolly Parton's recent induction into the Rock & Roll Hall of Fame, the country and rock genres are closer than ever before — but she's far from the first country artist to venture into rock territory, or vice versa. Here are 35 songs that show just how great the musical crossover between country and rock can be.