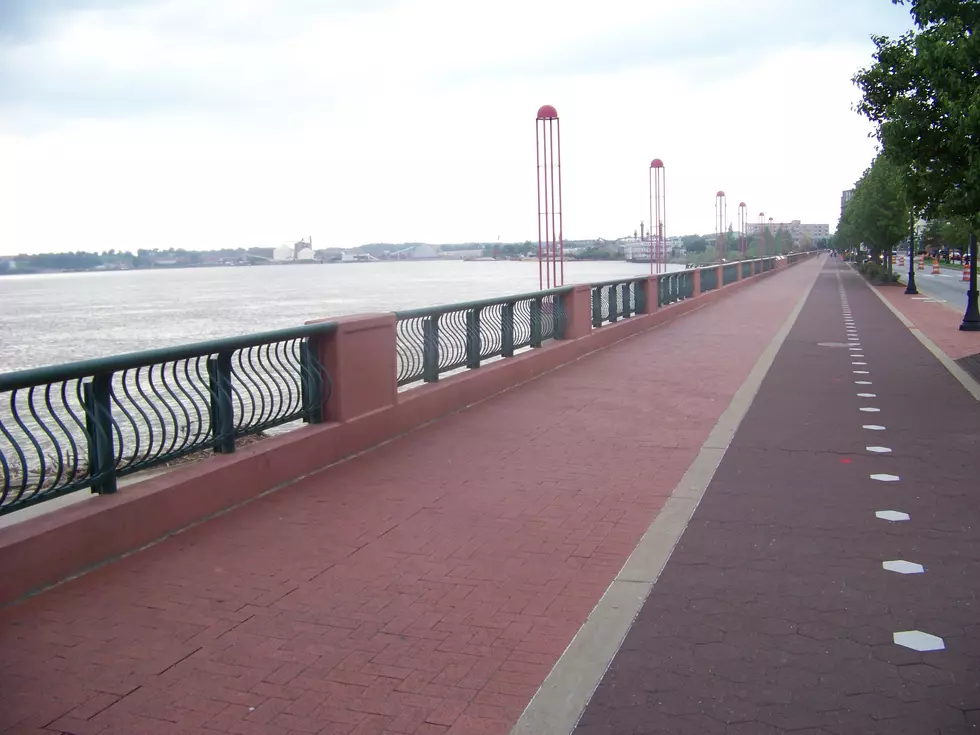 5 Things That Keep Residents from Leaving the Tri-State
TSM Evansville
Many of us who live in the Tri-State have been here our entire lives, myself included. But why? The world's a big place with so much to see and experience. What's keeping us here?
I started thinking about this after looking over the results of a survey from United Van Lines listing the percentage of people per state who move away for retirement, job, family, health, and lifestyle reasons. It made me think of all the times I've heard people say, or comment on social media about how much they don't like living here. Most of them will say there's nothing to do, or they have the perception that everyone around here is closed-minded and afraid of new ideas or perspectives that challenge their way of thinking.
While it would be easy to travel down that road, which I have certainly been guilty of on a number of occasions, I wanted to know what it is that keeps us here. The positive aspects of the Tri-State, if you will. So, I asked my Facebook friends to tell me what it is about where we live that led them to a conscious or unconscious decision to stay put.
I can tell you there was a time in my life that I didn't think I'd be here at this point in my life. You see, the radio business is very nomadic. People typically start in a smaller town or city, then move on to bigger cities in order to reach whatever career goal they've set for themselves. I thought the same thing early in my career. I was going to stay here for a few years after college, get some experience under my belt, then move on to the next opportunity. But every couple of years I was given an opportunity to move up with this group of stations and that reset the timeline. My thinking was the more experience I had in prime air shifts, the better may resume would look. Then I realized I liked it here. This is home. My family is here, my kids are growing up here and creating their own friendships, and my friends are here, which leads me to the one thing more people mentioned than any other when I asked what keeps them in the area.
Family
Many people in the Tri-State come from families whose roots are here. Their parents were born here, their grandparents, their great-grandparents, great-great-grandparents, and so on. They stay because family is the most important thing.
Where Everybody Knows Your Name
We have a real sense of community here. As Amanda put it when she commented on my Facebook post, "you know almost everyone." There's a comfort in that.
Cost of Living
Some will complain about the costs of things, but those are typically the type of people who will complain about anything. If you compare what you get in the Tri-State for the money you spend to a larger city like Nashville, we do get more bang for the buck, so to speak. For example, a two bedroom, two bathroom, 1,036 square feet house on a 10,081 square feet lot in Nashville is currently going for $298,000 on Zillow. Meanwhile on Evansville's north side, a three bedroom, two bathroom, 1,197 square feet house on a 10,454 square feet lot is currently going for $149,900. That's an extra bedroom and a slightly bigger yard for nearly half the price.
Small Town Feel with Big City Perks
Do we have every theme restaurant known to man in the Tri-State, of course not, but there is quite a bit to do around here in terms of entertainment. We have great restaurants, both local and national chains, parks, the Zoo, movie theaters, bowling alleys, and well, you get the idea. We're just big enough to have all that stuff, but small enough to where you can drive to any of it in about 20 minutes.
Hospitality and Good Will
We don't always get along with each other, but when some of us fall on hard times, the rest of us are quick to rally around them and help them get back up on their feet. I see it every year during the 911 Gives Hope for the Holidays Toy Drive, at Guns & Hoses, Race for the Cure, heck even when disaster strikes like a tornado, the outpouring of support through monetary or supply donations for those families who lost everything due to Mother Nature's wrath is inspiring.
Is the Tri-State perfect? Of course not. No place is. Do we all always get along with each other? Hard "No" on that one too. But it's home, and it's the reason so many of us are more than happy to stay.