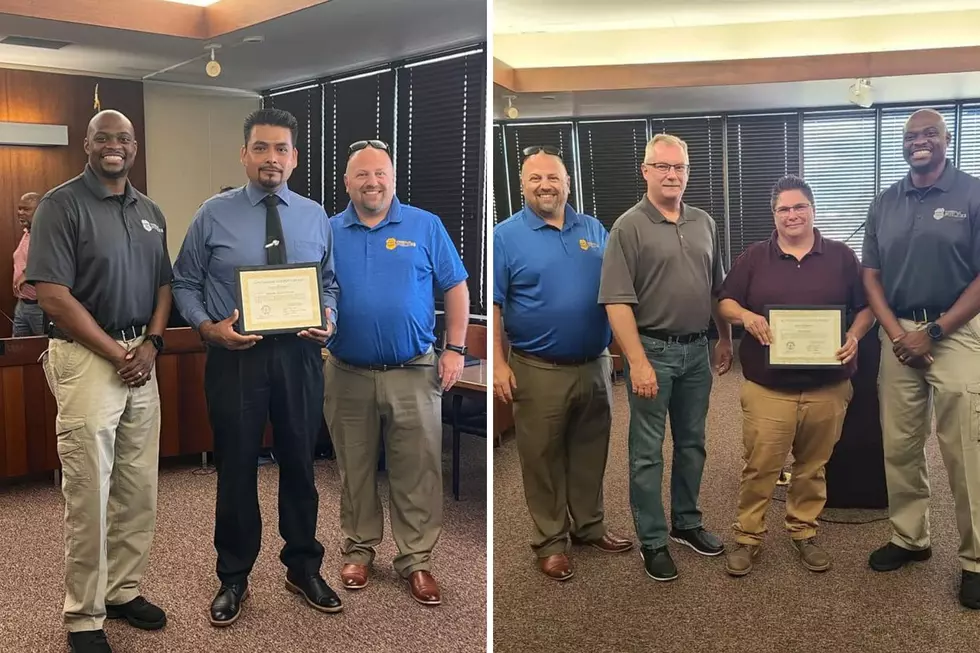 Two Evansville Residents Awarded for Heroic Actions During Emergency Situations
Evansville Police Department via Facebook
I think we all like to believe that if we ever witness one of our fellow residents in trouble, and first responders have yet to arrive on the scene, we would jump into action and do what we could to help until the professionals arrive. The chances of a situation like that happening I'll assume are pretty slim in the grand scheme of things for most of us, but for two Evansville residents it did, and when the moment came, they didn't hesitate to jump in and help until first responders arrived on the scene. Earlier this week, they were both recognized for their efforts by the Evansville Police Department as the recipients of the Department's Outstanding Citizens Awards.
Alejandro Ramirez-Zavala Comes to the Aid of Resident Involved in a Vehicle Accent
According to a post on the Evansville Police Department's Facebook page announcing the award recipients, Mr. Ramirez-Zavala was inside his home near the intersection of Washington Avenue and Garvin Street when he hear a collision between two vehicles on June 19th of this year. Upon stepping outside his home to see what happened, he saw a severely injured man "pinned between a Hertz rental water tank vehicle and a sport utility vehicle." Ramirez-Zavala rushed to the man and applied a tourniquet to his injured leg in an effort to slow the bleeding until paramedics arrived. He even called the victim's wife at the request of the victim to alert her as to what happened. The man survived and while talking with investigators with the Department, made a point to share his gratitude for Alejandro's actions, as well as those of the paramedics who arrived on the scene, which he said made a tragic situation more tolerable.
Diana Koester Saves Child Who Fell Into a Retention Pond
On February 25th of this year, a day when the high temperature was below the freezing mark, Diane Koester, an employee at Home Depot on Evansville's east side called Central Dispatch to report a young boy playing near a retention pond behind the store. This was after an earlier call from another resident saying a child between the ages of three and four years old was spotted walking outside the Brooklyn Place Apartments on East Virginia Street wearing pajamas and no shoes. Ms. Koester watched the boy chase a few geese, then fall into the pond when it got too close to the edge. He then went underwater briefly before coming back up and floating away from the shore. With first responders on their way, but not on-site yet, Koester knew she had to act and jumped into the chest-deep water to rescue the boy who ran back toward the apartment complex once she returned him to land. Officers were able to locate the boy shortly thereafter and discovered he had managed to let himself out of his family's apartment while his father, who works the night shift at his job, was asleep. If it weren't for Koester's selfless act, the boy may not have survived.
Congratulations to both Diane and Alejandro on their well-deserved awards. Perhaps their selfless acts will serve as an inspiration to the rest of us to jump in and help when one of our neighbors needs help.
[Source: Evansville Police Department on Facebook]
Evansville Police Officers Walk the Beat, Getting to Know Their Neighbors
This year the Evansville Police Department has really stepped up its efforts to get to know the citizens they serve. Walking Wednesdays is a great way for law enforcement to be seen in neighborhoods and to meet the residents and hear their stories.
The 100 Best Places to Live in the Midwest