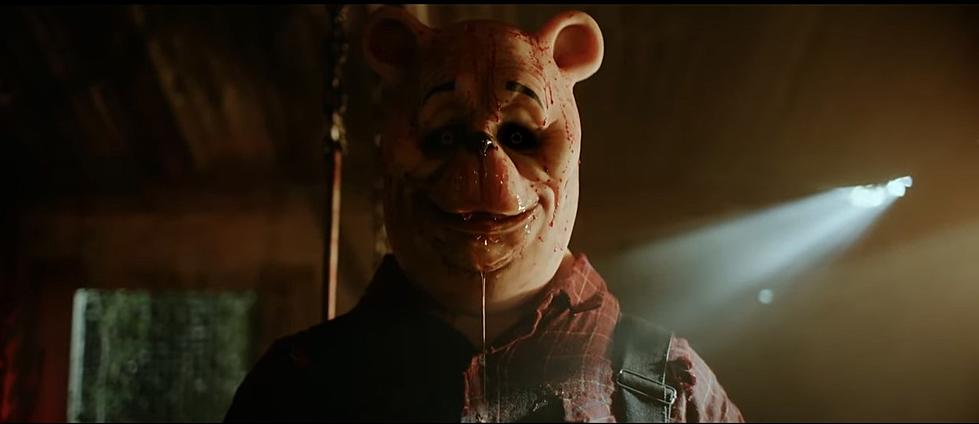 Winnie the Pooh Horror Movie is Now Showing in Evansville
YouTube
Winnie the Pooh just got really dark.
Winnie the Pooh
Many of us grew up learning many lessons from the yellow bear in the red t-shirt and his friends from the Hundred Acre Wood.  I grew up reading many Winnie the Pooh books and watching many Winnie the Pooh movies.  Winnie the Pooh has been around for nearly a century, as the original Winnie the Pooh book by A.A. Milne came out in 1926.  The tales of Winnie the Pooh and Cristopher Robin have been a favorite of children for generations.
Winnie the Pooh Enters Public Domain
Unfortunately for our sweet little bear friend and his pals in the Hundred Acre Wood, Winnie the Pooh has entered the public domain.  So what is public domain? CopyrightLaws.com can explain much better than I can:
The phrase "public domain" (PD) isn't in the U.S. Copyright Act. It is, however, commonly used to refer to content that isn't protected by copyright law.

Works that are in the public domain may be used freely, without obtaining permission from or compensating the copyright owner.
There are a number of ways something can enter the public domain, and Winnie the Pooh entered the public domain on January 1st, 2022. Now that Winnie the Pooh has entered the public domain, some filmmakers decided to reimagine our favorite bear like never before.
Winnie the Pooh Blood and Honey
A horror film based on the lovable bear was released in 2022 and has officially hit theaters.  Here is what IMDB says about the movie:
After Christopher Robin abandons them for college, Pooh and Piglet embark on a bloody rampage as they search for a new source of food.
I didn't know Winnie the Pooh and Piglet could look so horrifying. According to Showplace Cinemas, you can now watch Winnie the Pooh Blood and Honey in theaters here in Evansville as Winnie the Pooh Blood and Honey is officially on the big screen. For dates and show times, click here.

If you want a good look at what Pooh and Piglet look like in the horror movie, you can see this scene below, but warning it is from a horror movie, so it's a tad gory.

25 Scaredy Cat-Approved Halloween Movies