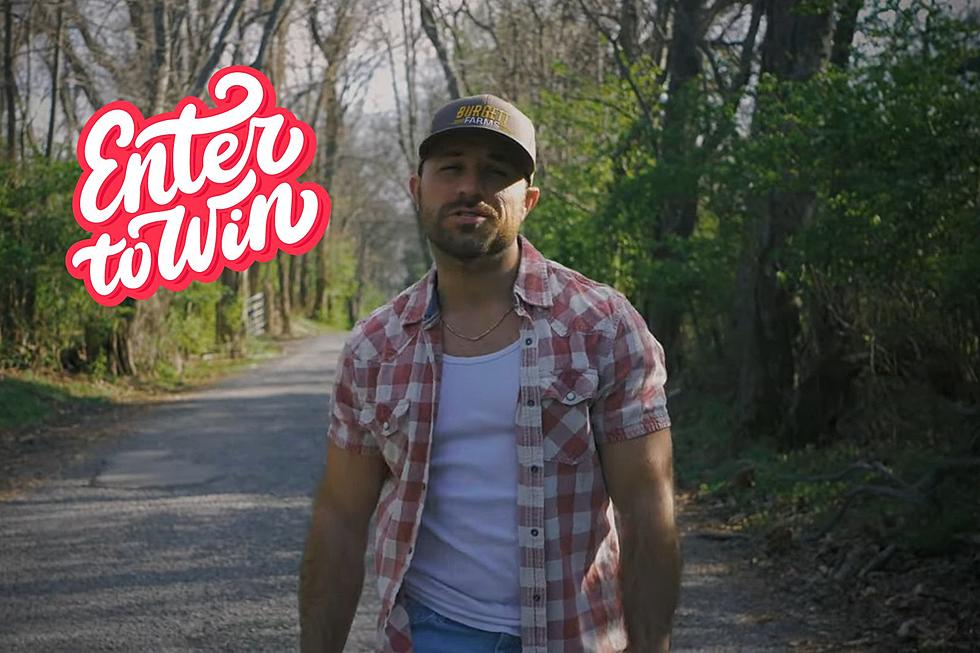 Win VIP Seating and a Gift Card to the August 3rd Summer Songwriter Café at Evansville O'Charley's
Eric Burgett via YouTube / Canva
O'Charley's on Evansville's east side is hosting a summer-long series giving you the chance to see and hear several up-and-coming songwriters from Nashville and other cities, and we have your chance at a front-row seat.
O'Charley's Summer Songwriter's Cafe
The Summer Songwriter's Cafe was started by O'Charley's back in 2020 as a virtual series since everyone was stuck at home and couldn't go anywhere thanks to the pandemic, and featured artists such as Lee Brice, Tenille Arts, and others. The series has continued post-pandemic at locations around the country and gives the previously mentioned up-and-coming singer/songwriters a chance to perform.
This week, that singer/songwriter is Latham Eric Burgett. The Lantham, Illinois native who now calls Nashville home, got his start in music by playing piano at the Korn Krib, a tavern owned by his parents in his hometown, using family, love, and hometown memories as the inspiration behind his songs. He's currently signed with Bow to Stern Group and has racked up 11 MILLION streams of his songs. He's performed on The Kelly Clarkson Show and filmed at the Grand Ole Opry house as part of a special tribute to CreatiVet. He's also opened for the likes of Chris Stapleton, Lee Brice, Clint Black, and a long list of others, according to his official website.
His most recent single is "Shoes."
We had the chance to chat with Eric ahead of the show where we learned a little about his upbringing, when he knew he wanted to pursue a career in music, how he and his wife got married at the Country Music Hall of Fame in Nashville, and his excitement about becoming a dad for the first time later this Fall. You can hear the entire interview in the player below.
Win VIP Seating to See Eric Burgett at O'Charley's on August 3rd
Eric is set to perform from 6:00 - 7:00 PM this Thursday on the patio at O'Charley's in Evansville, and we're giving you the chance at VIP seating for the performance along with a $30 O'Charley's gift card. Enter below between now and Thursday, August 3rd at 12:00 PM for your chance to win. Good luck!
*Two winners will be selected at random with each winning a VIP table for themselves and their guests and a $30 O'Charley's gift card. Winners will be contacted by e-mail on the afternoon of Thursday, August 3rd, and will claim their prize at O'Charley's the evening of the show.*
The 50 Best Country Songs About Small Towns, Ranked
Love 'em or leave 'em -- small towns are the settings for some of the finest songs in country music history. Here are our 50 top songs about small towns throughout country music history.