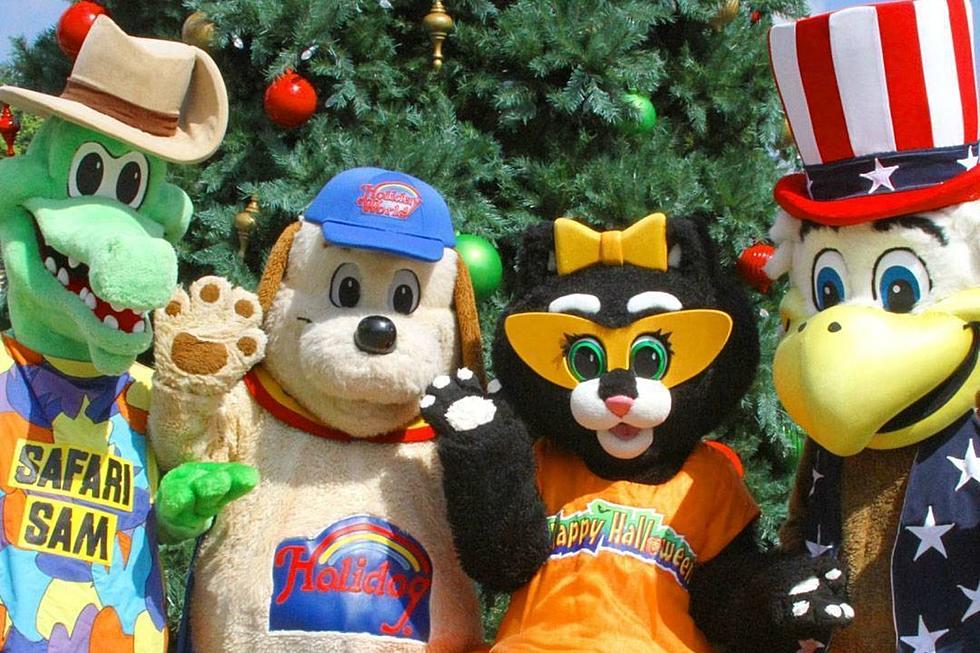 Here's How to Win Tickets to Holiday World
Holiday World & Splashin' Safari
Summer isn't complete without a trip to Holiday World & Splashin' Safari.  And, what better way to enjoy a day at the park than for free with a pair of tickets on us!
This year marks the park's 75th anniversary. To celebrate, they put together the following video showing the incredible evolution and growth it's experienced over that time, resulting in it becoming one of the top theme parks in the country.
Due to the COVID-19 pandemic, the park was forced to wait until late June last year to open their gates, and even then they were only able to allow a limited number of guests inside at any given time. So far this season, they've been able to operate as normal with no mask requirements. The park's Director of Communications, Leah Koch said in a press release earlier this year, the park would "continue to follow recommendations provided by the State of Indiana, the Centers for Disease Control and Prevention (CDC), and the International Association of Amusement Parks and Attractions (IAAPA)" meaning policies could change if any of those entities feel it's necessary. As of this writing, that hasn't happened yet. If it does, there's no doubt Holiday World will make sure you and your family still have a great time making memories.
We are more than happy to get you in those gates to make those memories absolutely free. All you need to do is listen to Leslie & I during the Q Crew Morning Show every weekday morning between 6:00 and 10:00 a.m. for the chance to win. Be sure to have your phone near by so you can try to win once we give you the cue to call. If you get through, we'll hook you up with a pair of tickets so you and a guest can spend the day riding all the great rides, and enjoying all the great shows Holiday World & Splashin' Safari has to offer. Good luck!
Single-day tickets and season passes are available now through the Holiday World website.
Ryan O'Bryan's 8 Favorite Rides at Holiday World & Splashin' Safari
A day at Holiday World & Splashin' Safari isn't complete until I've had the chance to experience all these eight rides and attractions.
KEEP READING: Here's Why Thou Shall Not Speak Ill of Holiday World.
CHECK OUT: How to Make Soft Pretzels