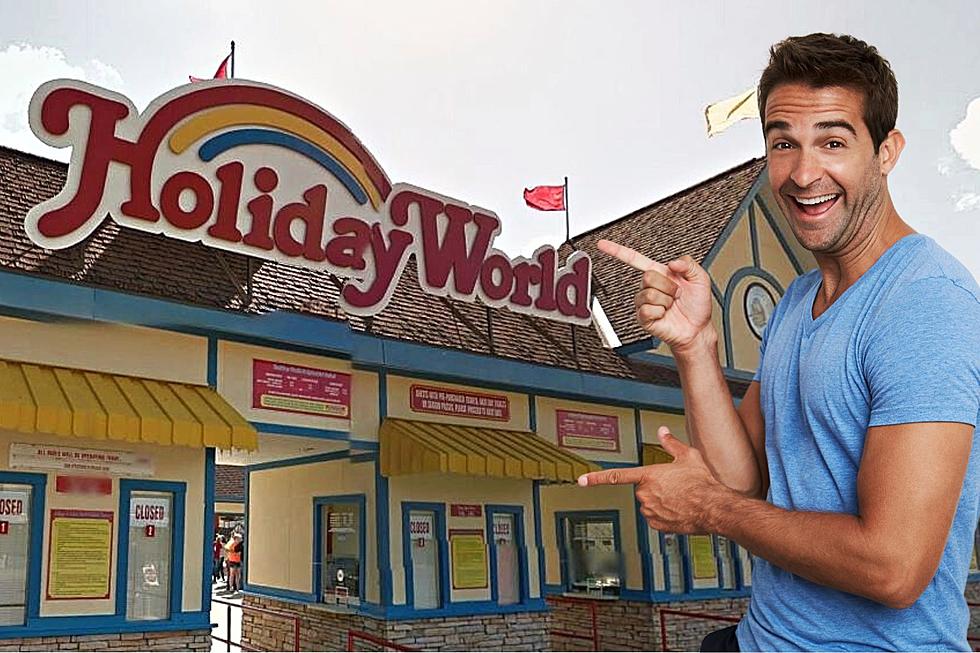 Experience the Ultimate Summer Thrills for FREE at Holiday World & Splashin' Safari
Google Maps / Canva
Summer isn't complete without a trip to Holiday World & Splashin' Safari.  And, what better way to enjoy a day at the park than for free with a pair of tickets on us!
For over 75 years, Holiday World & Splashin' Safari in Santa Claus, Indiana has been a go-to destination for not only families in southern Indiana and western Kentucky looking for a great day of fun but also for families that come from surrounding states such as Illinois, Ohio, Tennessee, and others. Its wooden roller coasters, The Raven, The Legend, and The Voyage have been rated the top wooden coasters in the world on numerous occasions and draw adrenaline junkies from around the world.
Splashin' Safari is no slouch either. The Mammoth, The Wildebeest, and the world's first full-circuit racing water coaster, The Cheetah Chase, have also been ranked as the top waterpark rides in the country on several occasions. And let's not forget, how many other parks offer free parking, free soft drinks, and free sunscreen for their guests? None that I can think of.
What's New at Holiday World for 2023
Part of what makes visitors come back to Holiday World & Splashin' Safari over and over again is that they're always looking for ways to improve the experience. Whether that's building a whole new ride in one of the parks or adding a new show like the Holidays in the Sky Drone Light Show.
This year, the park has added on-site housing for its employees and has gone cashless to help make paying for food and souvenirs the park offers easier.
READ MORE: How to Use the New Machines at Holiday World that Convert Your Cash to Cards
How to Win Tickets to Holiday World & Splashin' Safari
We'd love for you to take a trip to Holiday World this summer to experience all it has to offer with a free pair of tickets. All you need to do is listen to me and Melissa during the Q Crew Morning Show every weekday morning at 7:40 AM CST for the chance to win. Be sure to have your phone nearby so try to win as soon as we give you the cue to call. If you get through, we'll hook you up with a pair of tickets so you and a guest can spend the day riding all the great rides, and enjoying all the great shows Holiday World & Splashin' Safari has to offer. Good luck!
Single-day tickets and season passes are available now through the Holiday World website.
See Inside Compass Commons - Holiday World's Team Member Housing
The
Compass Commons
project offers affordable housing for qualified seasonal Team Members working at Holiday World & Splashin' Safari in Santa Claus, Indiana.
25 Must-Try Rides at Holiday World & Splashin' Safari