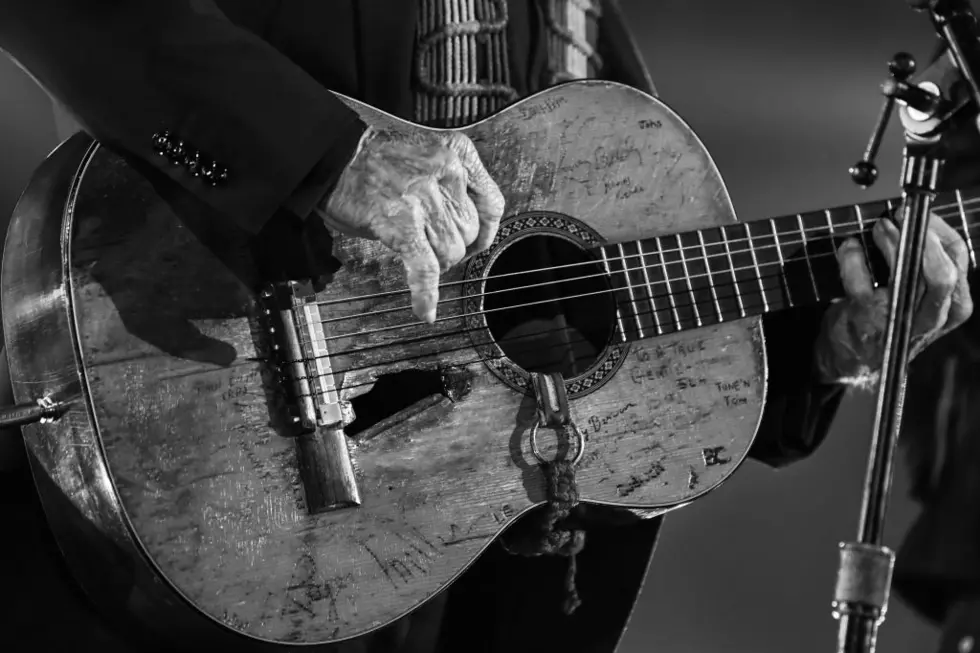 Willie Nelson Plays the Same Old Beaten Up Guitar He's Had For Over 50 Years
Getty Images for NARAS
In 1969 Willie Nelson was playing a fine Baldwin guitar. It served him well. But after a concert in Helotes, Texas, at Floore's Country Store, a drunk came on stage and stepped on the Baldwin. It died right there on stage and couldn't be brought back. That's when Trigger was born.
Willie said a country singer's instrument is like a cowboy's horse so he named his brand new Martin Guitar "Trigger" after Roy Roger's horse. Trigger was a beauty. He was Brazilian rosewood, Sitka spruce and mahogany. I'm using "he" because Roy's Trigger was a stallion so we can assume Willie's guitar was a "he". He went through many adventures with Willie.
He looks pretty beaten up now but just after he was born, the bright new Trigger was home alone at Willie's Nashville house when fire broke out. Willie beat the firefighters home and rescued two items--a small stash of weed and Trigger. Later when Willie's problems with the IRS developed, Trigger had to be sent away to Hawaii to hide out for a while. Somehow he has survived even though his human has played a hole in him and he's covered with autographs of other musicians he's shared the stage with.
There's a special sound to Trigger even though he's 51 years old this year. Maybe it's that extra hole where Willie's fingers have worn the wood down over the decades. Willie is 87 years old this year.   Here's hoping he and his old Martin guitar have many more years together.