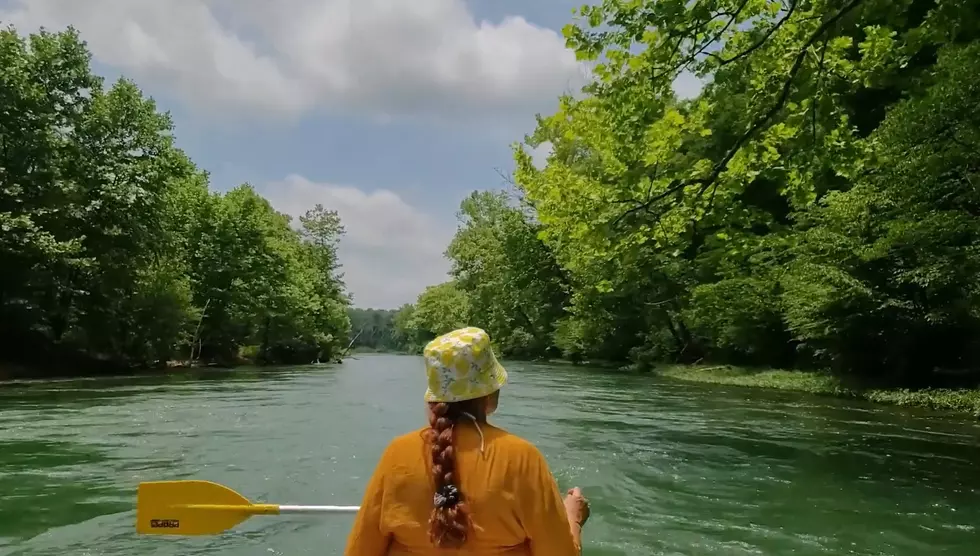 Why Floating Missouri's Eleven Point River is a Bucket List Trip
magicianword via YouTube
There are only a couple of things I've done in my life where I could say to anyone else "you need to do this". This is one of those things. It's a float down the Eleven Point River in Missouri and I truly believe it should be a bucket list trip for anyone that enjoys the water and spending time together.
This subject came up as I saw a recent share this summer from a couple that did what my dad and I did back when I was a kid. They traversed the nearly 20 mile float down the Eleven Point River. By the way, here's a map from the US Forest Service showing the route you take.
This YouTuber shared his experience floating the Eleven Point.
My dad and I floated the Eleven Point twice during my childhood. Once was with our Boy Scout Pack and the other was just me and him. He passed away 11 years ago and those trips down the Eleven Point remain two of the best memories of my life. I remember that there were only a couple of difficult places to navigate. The one near The Narrows has some pretty intense rapids and some very big rocks you don't want to slam into. The rest of the float trip is very mellow with some of the best scenery Missouri has to offer in the middle of the Mark Twain National Forest.
I have not returned to float the Eleven Point River with my family again, but I hope to soon. It's the one adventure I've done in my life that I can emphatically say you should do it if you're able. You will not be sorry.
See Inside the Posh Pony Tipi Next to Missouri's 12 Mile Creek