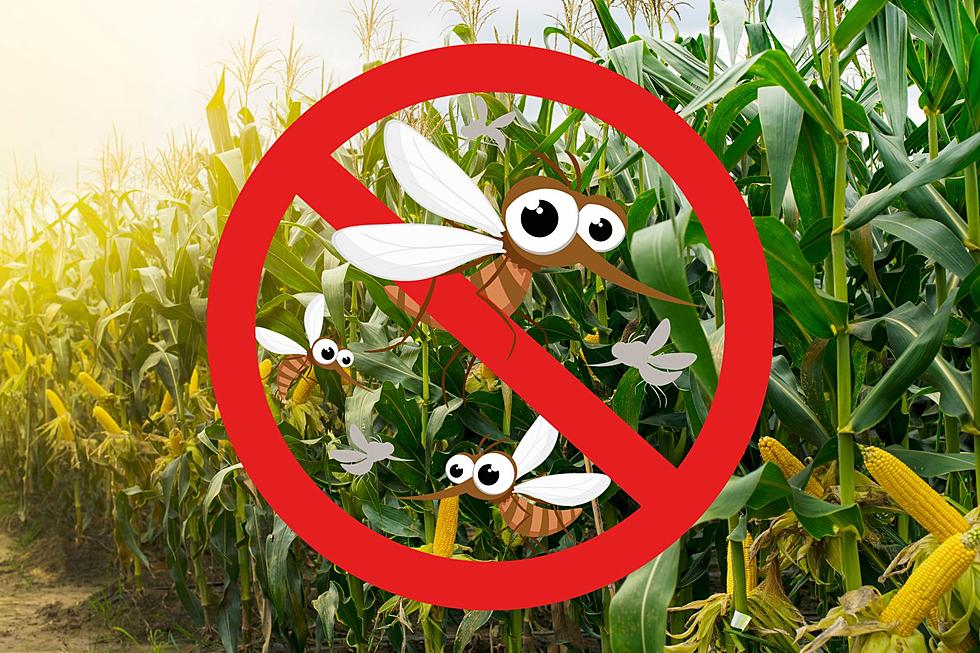 When Will Mosquito Season End in Indiana?
Canva
Fall is officially underway which means it's time to break out the sweaters, sweatshirts, and pumpkin spice the heck out of everything while sitting around the fire on those cool Fall evenings. But don't put the bug spray away for the year just yet. Depending on where you live in Indiana, there's a chance you're still going to be fighting off mosquitoes for a little bit.
Personally, I'm more of a Spring and Summer guy. I don't necessarily have a problem with Fall, I just know that with each passing day, we get closer to the frigid temperatures of Winter which pretty much puts an end to my golfing days for a few months (Boo!). My one gripe about the warmer days of Spring and Summer is the bugs. If there were a way to not have them, that would be great. With that said, I know a lot of insects are beneficial and important parts of our ecosystem. Mosquitoes, on the other hand, have no redeeming quality or positive purpose that I'm aware of. They're just blood-sucking, disease-carrying pests whose superpower is ruining a perfectly good day or evening.
So, if there's one thing I don't mind about the cooler temperatures of Fall, it's that it eventually means mosquitoes won't be a problem for a while. But how cold does it need to get before that happens?
What Temperature Kills Mosquitoes?
Before I get to that, I have a little less-than-good news to share first. Not all mosquitoes die in the winter, according to MosquitoNix and Terminix. Some of those clever little buggers can hibernate for up to six months. But on the plus side, even if they're not dead, hibernating means they're not bothering us.
With that said, MosquitoNix says exposed mosquitoes (i.e. those who don't hibernate) will die off when the temperature drops below 50 degrees and Terminix says a hard frost will definitely do the trick. A "hard frost" is defined as, "two consecutive hours at a temperature below 28 degrees Fahrenheit.
When Will the First Frost Happen in Indiana?
The answer to that question depends on where you live in the state. If you're in the northern part, it will likely happen sooner than for those of us, like me, who live in the southern part.
Back in August, the Old Farmer's Almanac released the dates it believes the first frost of the season will happen in cities and towns across the country. Here's when they think that will happen for cities in the different parts of Indiana:
Fort Wayne - October 16th
South Bend - October 18th
Indianapolis - October 16th
West Lafayette - October 13th
Muncie - October 20th
Terre Haute - October 13th
Bloomington - October 21st
Vinceness - October 21st
Madison - October 25th
Evansville, IN - November 4, 2023
Of course, these are just an estimation based on their data and as we know, weather patterns can change in an instant meaning the first frost may happen sooner or later in these areas than they're estimating.
READ MORE:  Old Farmer's Almanac Says Indiana Will be a 'Winter Wonderland' This Winter
What can almost be guaranteed is that colder temperatures will get here, frost will happen, and it should bring some relief from mosquitoes for a few months.
[Sources: MosquitoNix / Terminix / Old Farmer's Almanac]
LOOK: 20 of the biggest insects in the world
Stacker
compiled a list of 20 of the biggest insects in the world using a variety of news, scientific, and other sources.
Gallery Credit: Andrea Vale
LOOK: The most extreme temperatures in the history of every state
Stacker
consulted 2021 data from the
NOAA's State Climate Extremes Committee (SCEC)
to illustrate the hottest and coldest temperatures ever recorded in each state. Each slide also reveals the all-time highest 24-hour precipitation record and all-time highest 24-hour snowfall.
Keep reading to find out individual state records in alphabetical order.
Gallery Credit: Anuradha Varanasi