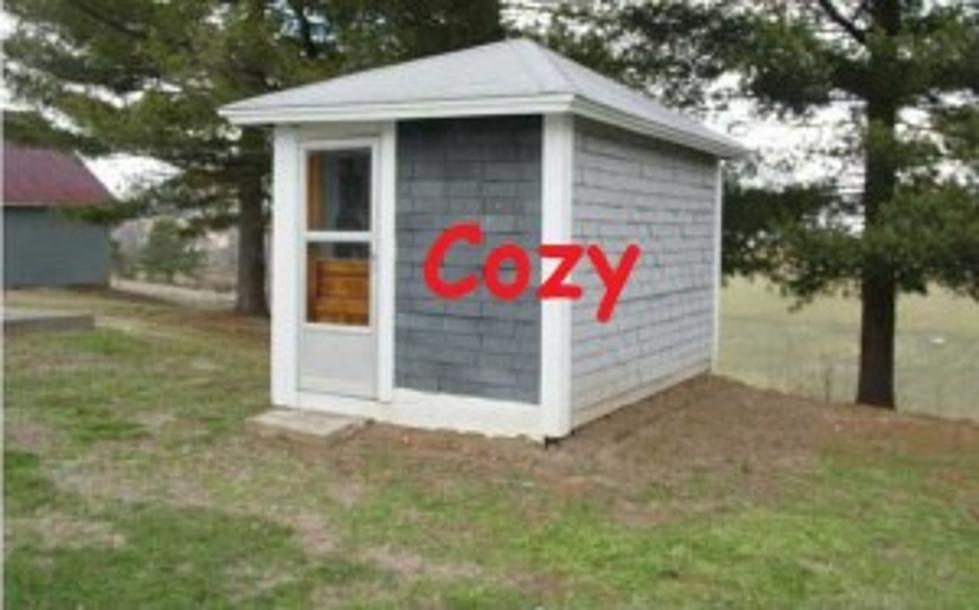 What Do Real Estate Ads Really Mean?
Zillow.com; modified
It can be difficult enough to keep up with texting jargon without calling the teenager in your family to translate it for you. Having to translate the words that real estate agents use to describe a house could potentially seem equally as challenging.
[OMG! EVEN UR MIL WILL LOVE THIS UPDATED POTTERY BARN CAPE w/ GR8 ADDY, HARDWOOD, FIN LL & GOURMET KIT R 2D4. CM 2DAY 4 the 411. BTW, OWNERS R MOTIVATED.]
I've been doing a lot of researchof the Real Estate situation in the Tri-State for my dad lately. He's flipping houses and trying to turn over a profit, and you might be doing the same thing or just looks for your first home. I'll start this by explaining what most real estate agents do.
They often input a house and all of the photos and important information into a Multiple Listing Service (MLS), which, usually only has enough for exactly 500 characters to use when describing why you, the buying public, should see, and buy the house. Five hundred. That is it. These opening paragraphs so far, inc
It is their job to see the beauty in each house and write an advertisement that will not only emphasize the fabulous features about a house, but should also wow and capture the right buyers. So, when you read the descriptions online, know that each word has (and should have) been carefully selected. Even if a few of them seem to be slightly exaggerated.
DQMOT, but – this is how I believe our advertising buzzwords shall be interpreted (DQMOT – Don't quote me on this).
!!!!: I am just so excited about every feature in this house and have nothing else to add so I am going to pepper my description with exclamation points so that you call and make an appointment immediately.
Here's worlds often used in ads along with what they really mean.
ADORABLE: small, like a little puppy. I am not a fan of this one. No one wants to hear that what they are buying at a quarter or half a million dollars is "adorable."  Adorable is my new nephew, Ethan.
AS-IS: Needs a lot of work. The seller is not going to participate in funding your updates, renovations or desire to update anything so that it is up to code for 2013. House has major issues – all the responsibility of the buyers.
CHARMING: Small, but may have some character. Could be old.
CONVENIENT LOCATION: Close to the highway, major routes and/or train (and all of the noise and pollution that follow).
COUNTRY ROAD: Cut-through street. May not be very busy, but it isn't a side street. Ask about sidewalks.
COZY: Small, but may be bigger than your first apartment. Could be a compacted floor plan.
ESTATE SALE: Longtime owners, no longer living there, you will most likely be dealing with the owner's family members and all of the sibling issues that go along with anything related to money.
FLEXIBLE FLOOR PLAN: A little (or a lot) quirky.
GOOD VALUE: House is OK, price is good to get in the town. You can eventually create your own kitchen.
GOURMET: This one is completely overused. If truly gourmet, you shouldn't hesitate to invite Paula Deen to your house to host her cooking show in the kitchen. Having granite counters and stainless steel appliances does not make a kitchen "gourmet."
GREAT OPPORTUNITY: Needs work.
IMAGINATION: Needs a lot of work.
LOW MAINTENANCE YARD: No real yard. Nice side yard or front yard. Enough to mow in 15 minutes.
LOVED: If it wasn't broke, we didn't fix it. Not updated. The home inspection findings will be a surprise.
METICULOUSLY MAINTAINED: Type A owners. Everything has been maintained meticulously. No issues with the house. Jump on these.
MINT: Type A owners. Completely updated. You literally won't have to do a thing when you move in. Bring your checkbook.
MOTIVATED: Needs to sell. Make an offer. Any offer. Perfect for the buyer looking for "a deal."
NATURE LOVERS PARADISE: In the woods. Survivor "Tri-State Edition."
NEEDS TLC:  Needs the TV Network TLC to pay a "surprise" visit.
NOT A DRIVE-BY: Unattractive from the outside but it is really nice inside.
OPPORTUNITY: Builders and DIYers – take notice. Not for the first-time buyer or those daunted by shag carpet.
ORIGINAL OWNERS: Nothing has been done to update the house since they moved in the 1960s or 70s. The orange and brown Greg Brady wallpaper may still be up in the room with the Sean Cassidy posters.
POTENTIAL: Not good as-is, but with an open mind, some money and a great interior designer ... could be fantastic.
POTTERY BARN: Like the catalog. This look sells. Decorated by someone who loves Pottery Barn, Restoration Hardware. Looks like everything many buyers are seeking – even if the furniture is not staying with the house.
PRIVACY: Far away from your neighbors. May not have any neighbors.
PROTECTED WOODLANDS: You need permission to do anything to your yard, and you should buy mosquito magnets.
RECENTLY UPDATED: Updated sometime in the 21st century. The year 2002 doesn't seem like long ago, but it was nine years ago.
SPECIAL: Not cookie cutter. A house that the agent really likes. True character.
STUNNING: Absolutely beautiful. This word should only be used when the house truly is stunning.
SUBJECT TO THIRD PARTY APPROVAL:  The very busy bank needs to sign off on the sale. You could potentially buy the house at a really good price, but you will need to be very flexible with your timing and exercise your patience beyond what you ever thought possible.
UPDATED: Subjective. Means that it doesn't look like it did when it was purchased.
WAITING FOR YOUR PERSONAL TOUCHES: Completely outdated. You will not like the seller's taste and can budget for new paint, wallpaper removal, floors.
There you go. Again, this is my personal translation. Happy Hunting!