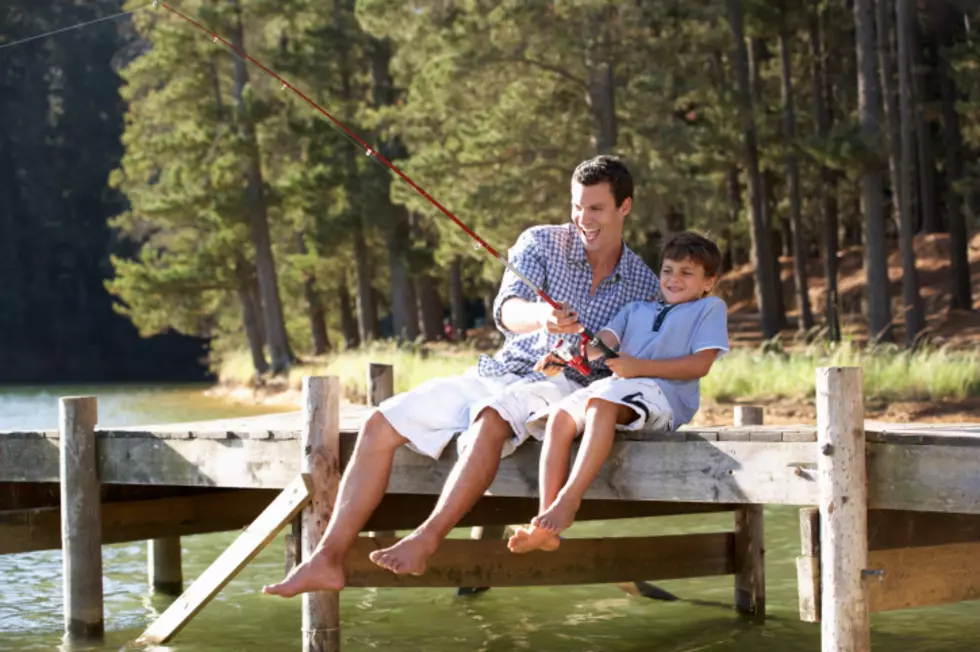 30 Country Songs About Dad
Catherine Yeulet
Father's Day is this Sunday, and what better way to celebrate Dad than with country songs about...Dad!
There are quite a few songs that remind me of my dad, but if I had to pick one off of the top of my head, it would have to be "Drive" by Alan Jackson. I remember like it was yesterday, Dad sitting me on his lap, letting me "drive" the car down old back roads. I thought it was the coolest thing in the world. Those are memories that I will never forget.
So, I have compiled a list of 30 Country Songs About Dad for your Father's Day entertainment. Some of these songs are from a child's perspective, while others are from dad's. Check it out, and let us know which one is your favorite song about dad!
1

Watching You- Rodney Atkins

2

Love Without End, Amen- George Strait

4

That's My Job- Conway Twitty

5

The Best Day- George Strait

6

Anything Like Me- Brad Paisley

7

There Goes My Life- Kenny Chesney

8

The Greatest Man I Never Knew- Reba McEntire

9

My Little Girl- Tim McGraw

10

Just Fishin'- Trace Adkins

12

Cleaning This Gun (Come On In Boy)- Rodney Atkins

13

Family Man- Craig Campbell

14

Daddy's Hands- Holly Dunn

15

He Didn't Have To Be- Brad Paisley

16

A Boy Named Sue- Johnny Cash

18

My Old Man- Zac Brown Band

19

Tough Little Boys- Gary Allan

21

Love Without End, Amen- George Strait

22

It Won't Be Like This For Long- Darius Rucker

23

I Loved Her First- Heartland

24

Even Though I'm Leaving- Luke Combs

25

Roll On (Eighteen Wheeler)- Alabama

26

Coal Miner's Daughter- Loretta Lynn

27

One Wing In the Fire- Trent Tomlinson

28

Ready, Set, Don't Go- Billy Ray Cyrus

29

Daddy Never Was The Cadillac Kind- Confederate Railroad

30

Butterfly Kisses- Bob Carlisle