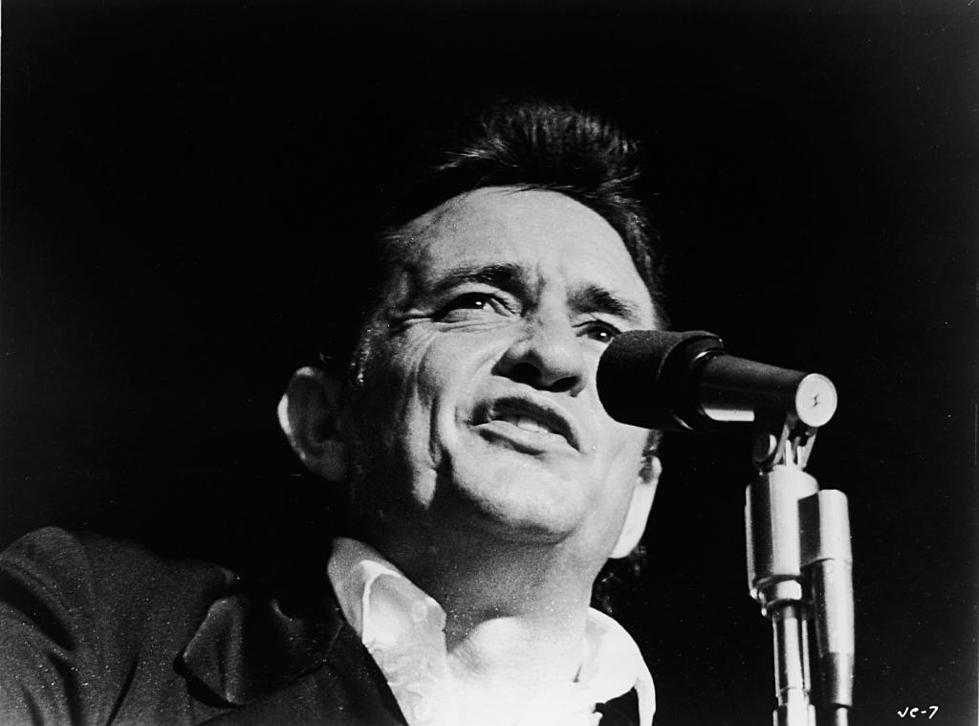 Three Reasons Why Johnny Cash Was "The Man in Black"
Getty Images
Johnny Cash didn't always wear black clothes on stage. In his early days he sometimes appeared in white, denim and everything in between. But Johnny always favored black. It caught on when "The Johnny Cash Show" hit prime time TV in 1969. Johnny always wore black on his show, which lasted two years and 58 episodes before being cancelled in the 1971 "Rural Purge." But Johnny's popularity grew many times over because of his worldwide exposure on the ABC network. By 1971 everyone knew who "The Man in Black" was.
The origins of the love Johnny had for black clothing is a mystery as dark as the outfits themselves.  Over the years Johnny has given several different reasons why he chose to dress differently than the rhinestone-suited country stars of his time. Here are the main ones:
1. One of his first appearances on stage was at a church and he wanted to appear smart so he dressed in a black shirt. Johnny was well received and felt like that shirt was a good luck charm. He stuck with the color for the rest of his career.
2. When Johnny and the members of his band, The Tennessee Two, were becoming popular they felt like they should dress alike. The only clothing they had that matched were black shirts.
3. The most likely reason for Johnny's trademark outfit came when the band first started to tour. Doing several shows a week didn't give them any time to do laundry and the boys discovered all black outfits didn't show dirt easily. Now I can buy that one.
Pictured above is Johnny's trademark frock coat/trail duster that he wore on his TV show. In front of the display is his black Martian guitar. After Johnny's death those items were auctioned with the guitar bringing $131,200. His three piece suit only fetched $10,800. Does that seem a little low to you? At any rate that outfit is the the one that TV viewers remember. Just as Johnny's TV show was wrapping up its two year run, he recorded this tribute to his clothing. It gives a more dramatic picture of his choice of clothing than he and his Tennessee Two rummaging around looking for something that wouldn't show dirt: