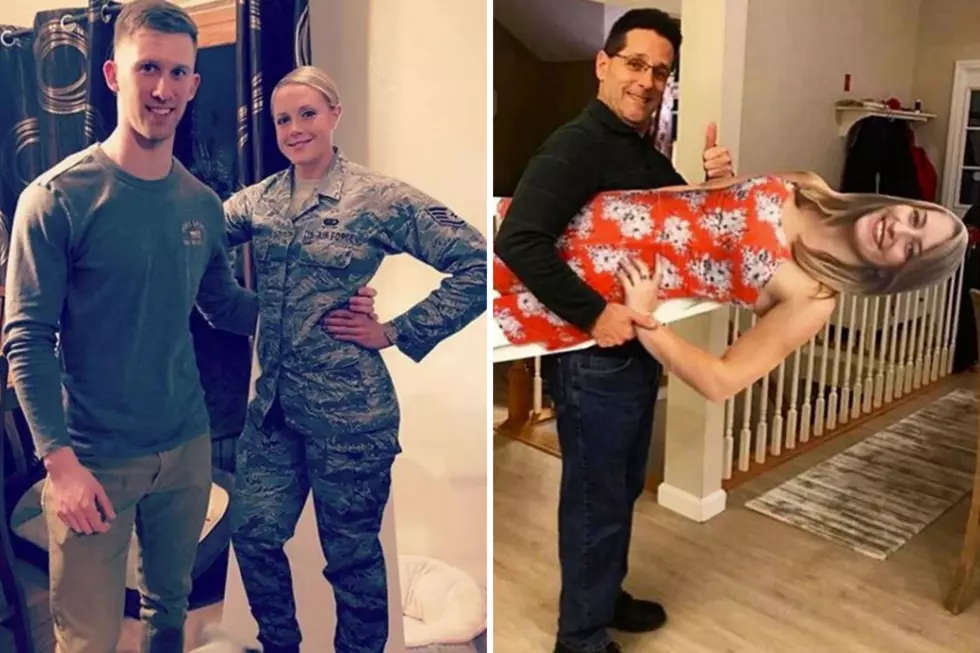 This Life-Sized Cardboard Cutout Of Your Best Friend Allows You To Hang Out 24/7
Cardboardcutoutstandees/Instagram
Wouldn't it be nice to be able to take your best friend with you everywhere you go? Well now you can...kind of.
Our lives can get a little hectic. You're always working, doing things with your family, and spending less time with your friends. That's just life. You might  miss being around them like you used to in the "good ole' days." So if you don't get to spend enough time with your friends, or even your significant other, you can buy a life-sized cardboard cutout of them.
I know, it's not quite as good as the real thing, but it's better than nothing. Cardboardcutoutstandees makes these cardboard cutouts of whoever you want- friend, significant other, mom, dad, even pets. It's a great way to keep them close to you at all times even when they are miles away.
Whether you have a loved one overseas or they just aren't able to get together for a function or trip. This would be a fun way to keep them involved. Just looking through their Instagram page, I noticed people getting pretty creative with these things. Makes me want to get one of my best friends...you know, to keep the bugs out of the house.
Either way, if you think you might be able to get some use out of these, check them out here, and if you get one, we want to see your photos!
Enter your number to get our free mobile app