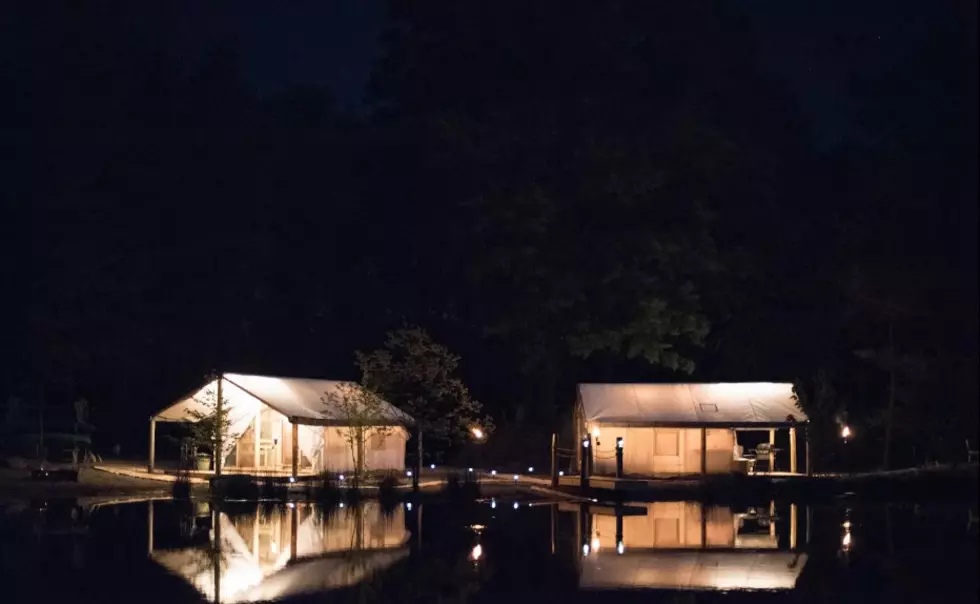 This Has Been Named the 'Most Unique Airbnb Stay' in Indiana
Airbnb via Sherry And Richard
There are over 1,000 Airbnb rentals in Indiana alone, and one of them was recently named the "Most Unique Airbnb Stay" in the state.
There are millions of Airbnbs around the world, so as you can imagine, it takes quite a bit for one to stand out. There are a variety of unique properties you can stay at on Airbnb. Whether it be inside a luxurious treehouse, unique cabins, glamping, or themed homes, the number of awesome properties is staggering. That being said, there was one that stood out above the rest here in Indiana.
Recently, Good Housekeeping released its list of the most unique Airbnbs in each state. Out of over 1,000 rentals here in Indiana, a property in Jasonville has been named the most unique Airbnb stay in the state. This glamping property is called "Castaway Lake Side Canvas Cottage Tent"
According to Good Housekeeping:
Glamping rose in popularity during the pandemic, and the trend doesn't appear to be waning anytime soon. In Jasonville, Indiana, guests can choose from one of several canvas tents that are fully appointed for cooking and sleeping. There are even flushing toilets. The owners also provide kayaks, paddle boards and a jon boat for an additional fee, and the tents are near a variety of other large lakes for guests with larger boats for more rugged adventures.
As you can see, these cottages are just a few feet away from a lake where you can kayak, fish, and really soak in the scenery. Inside, you will find a queen bed and a bunk bed, a refrigerator, and hot and cold running water in your tent.
Outside, you will find a gas grill and fire pit. Each canvas cottage has there own outdoor flushing toilet, and outdoor shower with hot and cold water.
Other cool features of Castaway Lake Side Canvas Cottage Tent include Jon Boats and stand-up paddle boards available to rent. Nearby, you can visit Shakamak State Park, which has a public pool and water slides. If you are like me and love being out on a lake fishing, there are over 100 lakes in the area in which you can visit. Honestly, this is my kind of getaway. You can learn more about this Airbnb property by clicking here.
5 Spacious Evansville, Indiana Airbnbs Large Enough For Families
When I think about staying overnight somewhere, it is usually just for me and my husband. One hotel room or a cozy Airbnb is just the right size. But what if you have a lot of family members visiting you from out of town? Renting an entire house is probably going to give you the most bang for your buck.
Stay In This Indiana Fort with Cowboy Saloon, Outdoor Tub and Total Privacy
Morganville, IN offers an overnight Airbnb experience like no other.
Would You Stay in a Grain Bin in Indiana for $100+ a Night?
A renovated grain bin, listed on Airbnb, offers a pretty unique stay for those who visit.