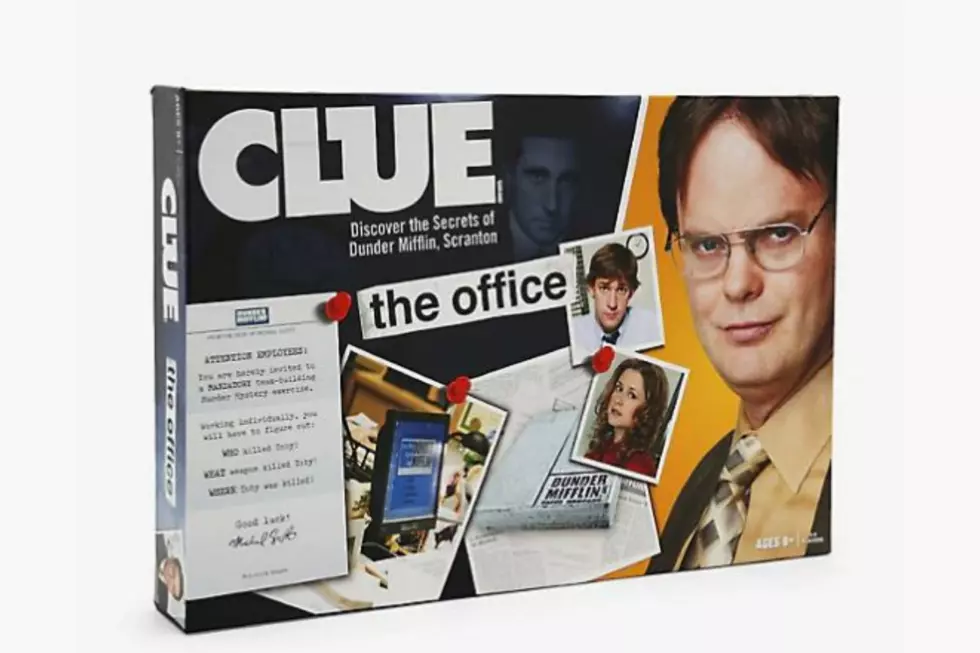 There Is Now A Clue Game Based On 'The Office'
Hot Topic
***As Amazon affiliates we earn a percentage of each item sold.*** 
If you enjoy "The Office" as much as I do, then you might want to add "The Office" edition of the game Clue to your Christmas wish list.
As you know, Clue is a mystery game that has you guessing who killed so and so, where they did it, and what they did it with. If you had to guess which character from "The Office" was murdered in this game, I don't think it would take you too long to figure it out.
According to the game's description:
Dunder Mifflin, Scranton. Regional Manager, Michael Scott, calls a "mandatory" team-building event, where six employees must work independently to figure out...

WHO killed Toby Flenderson?

WHAT office weapon was used?

WHERE at Dunder Mifflin did it occur?

The employee that wins gets a week's paid vacation! If the crime is not solved by the end of the day, Michael will give up on his team and go home. In Clue: The Office edition, can you outwit your co-workers and overcome your boss' meddling to win the game?
Of course, poor Toby Flenderson, the human resources rep at Dunder-Mifflin's Scranton branch, is the one that was murdered. He never got any love...especially from Michael Scott.
Speaking of Michael Scott, it seems rather fitting that he would be conducting this investigation and not someone like, I don't know, the police. Clearly Michael would be the first suspect that I would look into with Toby's death.
You can choose to play the game as Jim Halpert, Pam Beesly, Dwight Schrute, Angela Martin, Stanley Hudson, and Andy Bernard.  Unfortunately, you can't play as Michael Scott, since he is the one "leading the investigation." All of the clues will lead you through several pivotal places in the Scranton office like  the warehouse, the annex, the kitchen, accounting, the break room, the conference room, reception, Michael's office, and the parking lot. While, I know that solving Toby's murder doesn't motivate you too much, you at least get a week's paid vacation if you win.
The game is sold exclusively through Hot Topic, and would make for a fun game night with friends or even a nice Christmas present. You can get it for $48.90 online here. However, Hot Topic says that this item is selling fast, so you might want to snag one before they sell out.
And if you want to stock up on all games related to "The Office", there are a few fun ones available on Amazon.