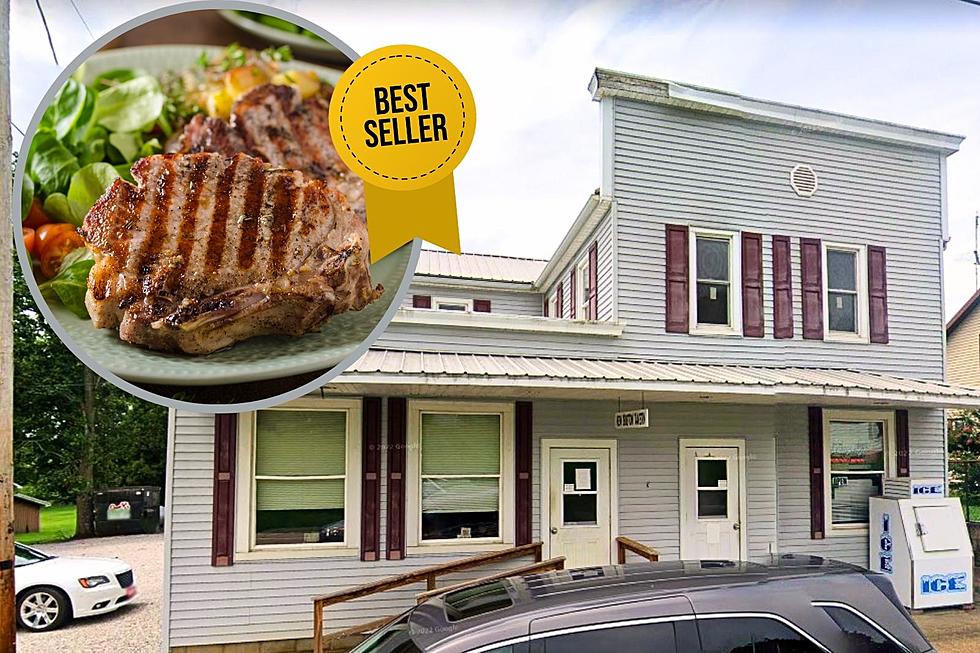 Tavern Known for Delicious Grilled Pork Chops is a Southern Indiana Hidden Gem
Google Maps/Canva
This tavern is said to have small-town charm, but big-city flavor.
Hidden Gems
In my opinion, a "hidden gem" doesn't necessarily mean something is hidden or not known about, but a place that deserves a lot more recognition than it gets.  For instance, in the Evansville area, we have many hidden gems that serve up delicious food, but if you just Googled "restaurants in Evansville" these places wouldn't be at the top of the list.  Oftentimes that's the charm of hidden gems, and usually, some of the best food you'll eat will be found at a hidden gem. This hidden gem isn't far from Holiday World, and it's said to serve up some delicious pork chops!
New Boston Tavern
Located in Troy, Indiana sits an unassuming tavern, with food that packs a punch.  According to World Population Review, Troy, Indiana has a population of around 330 people, and while the New Boston Tavern is well known in Troy, it's considered a hidden gem to the surrounding area.
Recently Santa Claus, Indiana shared 15 hidden gems in the area and they included the New Boston Tavern saying:
Enjoy a beautiful and peaceful drive through the countryside on the way to New Boston Tavern. Located only 10 miles from Santa Claus, Indiana, and best known for their famous smoked pork chops!
After taking one look at New Boston Tavern's Facebook page, I'll definitely be making a trip over to try out some of their food! Just on March 22nd, their page shared a photo of delicious-looking chicken quarters and said it was $7.95 for a plate that includes a chicken quarter, german fries, and beans.  Where can you go these days and get an entire meal for under $8?
Rave Reviews Online
When checking the Yelp reviews, it seems I'm not the only one impressed with the prices. The New Boston Tavern has a 4.5 out of 5-star rating on Yelp.
Here are a couple of the Yelp reviews and what they had to say:
his place is awesome. Very chill, middle of nowhere, all the locals eat here kind of place. Good country/southern food. Awesome place to go after you went to Holiday World for the day. I had the catfish fillet and my date had the fried chicken. Both were delicious.  They also have Yuengling on tap! We've been twice and now it's a must-visit when we go to Holiday World for the weekend. - Caitlin R.
The best small town place there is around Southern Indiana.  The food is always delicious and made from scratch (cooked on the grill outside).

My go to is the pork steak and American fries (like German fries without the onions).  So good!  The fried chicken and catfish are also good choices!

The place is tiny so be prepared for a wait on Friday or Saturday night!  #smalltownvibes - Tanya K
As you can see this place has a small-town charm with big-city flavor.  For more information on New Boston Tavern, you can check out their Facebook page, here.
See Inside Indiana's Oldest Restaurant
The Log Inn in Haubstadt is the Oldest Restaurant in the state of Indiana, and it's for sale. Take a look inside!