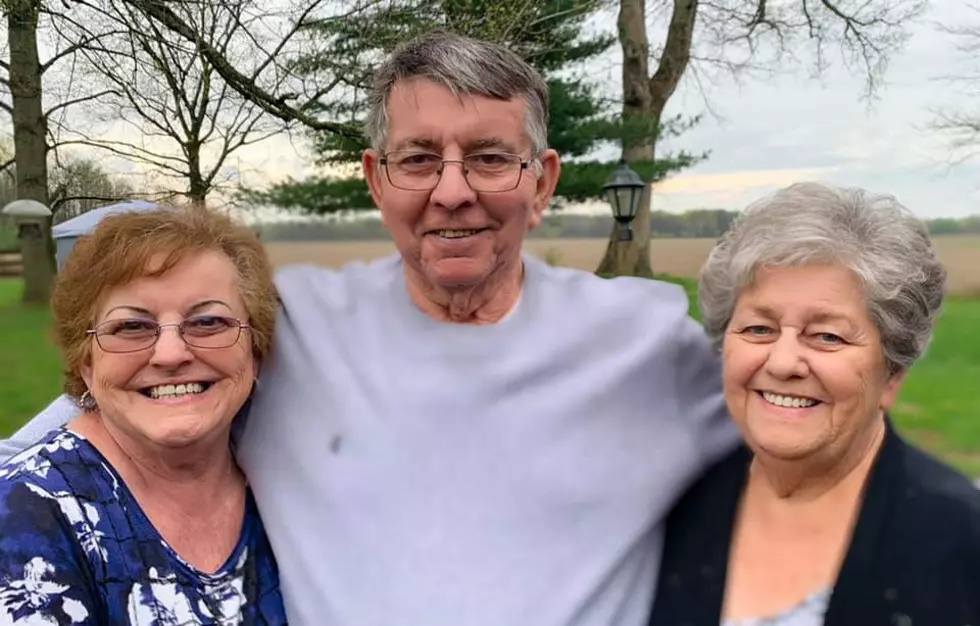 Leslie's Aunts Give Her Dad The Gift Of Song For His 80th Birthday [WATCH]
Leslie Morgan
My dad celebrates a huge birthday this year. He turns 80 years old. This past weekend, we gathered family and friends to help his kids and grandkids celebrate him and the wonderful life of love he has built. It was a truly magical day that made our hearts sing.
I've shared with you my dad's diagnosis of Alzheimer's and each time I go visit him, which isn't nearly enough, I wonder how long it will be before he doesn't recognize me. most of the time, he does. He just gets me confused and thinks I'm my mom or one of his sisters. But, then he catches himself and corrects himself. I know it's only a matter of time, but that makes me really cherish and appreciate the time I have with him now.
One of his sisters also has been diagnosed with Alzheimer's, but she is a little farther along. Over the weekend, the three of them were so happy to be together, they couldn't stop smiling. Since all three of them have been vaccinated against COVID-19, the day was full of hugs. It was so beautiful to see the never-ending bond and love they have for each other.
My aunts are amazing singers who were actually asked to go on the road with a country artist back in the early seventies, to deliver amazing background harmonies. But, they both decided that they didn't want that kind of life and that they would rather be home with the families instead of constantly traveling. We are all so lucky they did. Times like these are more precious than ever.
Here are 'The Aunts' singing Happy Birthday to their big brother, Frankie.
Growing up with my aunts, there was always music, dancing, laughter, and big hugs. I am truly blessed to have these two incredible, strong, and talented women, love me. They helped my dad, sister, brother and I get through the death of my mom. I love them so much. It's hard to even put my love into words without getting emotional.
Right after the birthday song, I saw an opportunity to get them to sing something else. so I did. Let me tell you, there wasn't a dry eye in the yard. It was a special moment that I am so happy I was able to capture.
Listen to The Aunts sing a little of Roses Are Red.

Now, go hug your aunts and tell them how much you love them. #familyiseverything
Couple Celebrates 68th Wedding Anniversary with a 'Dance' Photoshoot
Bride Gives Dying Grandmother Preview Of Her Future Wedding Gown In Touching Photoshoot
Sweet Photoshoot Shows Love Never Ages