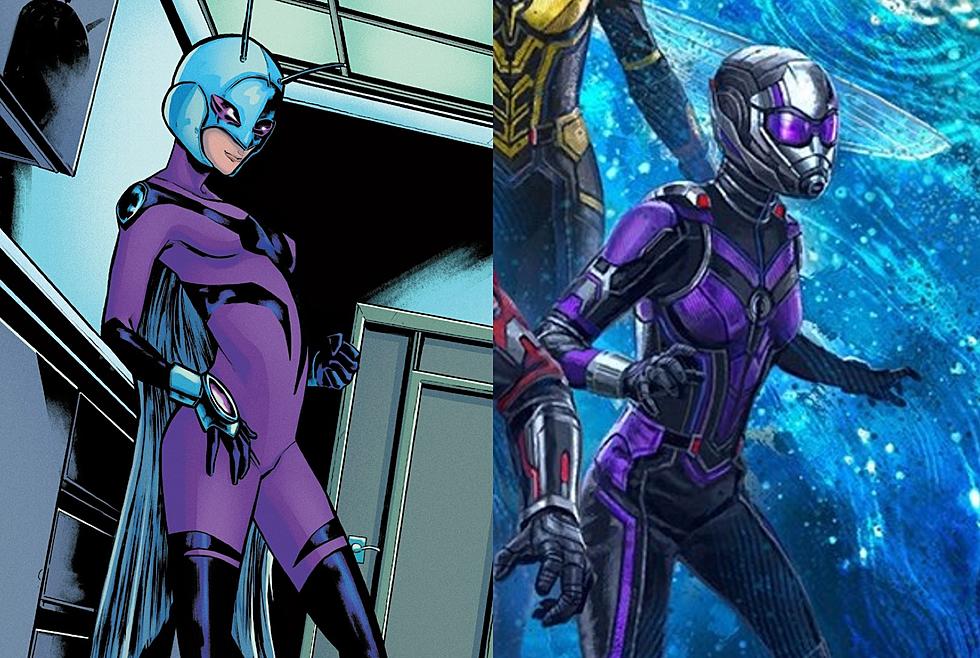 'Quantumania' Easter Eggs: The Coolest Marvel References
Marvel
The following post contains SPOILERS for Ant-Man and the Wasp: Quantumania. Proceed with caution or be banished forever to the tiny universe known as the Quantum Realm.
I am trying to imagine a world where someone walks into Ant-Man and the Wasp: Quantumania totally cold, having never read a Marvel comic or watched a Marvel Cinematic Universe movie. They would be utterly, totally, completely baffled. Somewhere out there in the multiverse, there must be a place where such a person exists. I feel bad for them.
Even Marvel veterans who have kept up with 15 years of MCU movies and TV shows and know their comic-book lore might be a little lost at times during Quantumania. This third Ant-Man movie is as much of a sequel to Avengers: Endgame and the Loki TV series as it is two the prior Ant-Man films. It continues the adventures of Scott Lang (Paul Rudd) and Hope van Dyne (Evangeline Lilly) and introduces the world to Kang the Conqueror (Jonathan Majors), a Marvel villain with an impossibly complicated backstory who is set to become the Avengers' next major adversary through Phase 5 and 6 of the MCU, including the upcoming Avengers: The Kang Dynasty film that's due in theaters in 2025.
Quantumania not only references Kang's comic book past, it also contains a ton of obscure references and hidden details from throughout the Ant-Man franchise and the rest of the MCU. If you missed any of them, here are 15 of the film's coolest Easter eggs:
The Coolest Quantumania Easter Eggs
There are some really obscure comic and movie references in Ant-Man and the Wasp: Quantumania — here are the best ones.
Ant-Man and the Wasp: Quantumania is in theaters now. Did you spot an Easter egg we missed? Let us know on Twitter or Facebook, or on our YouTube page. The next Marvel Cinematic Universe movie, Guardians of the Galaxy Vol. 3, opens in theaters on May 5.
Even More Quantumania Easter Eggs:
Every Marvel Cinematic Universe Movie, Ranked From Worst to Best
It started with Iron Man and it's continued and expanded ever since. It's the Marvel Cinematic Universe, with 31 movies and counting. But what's the best and the worst? We ranked them all.