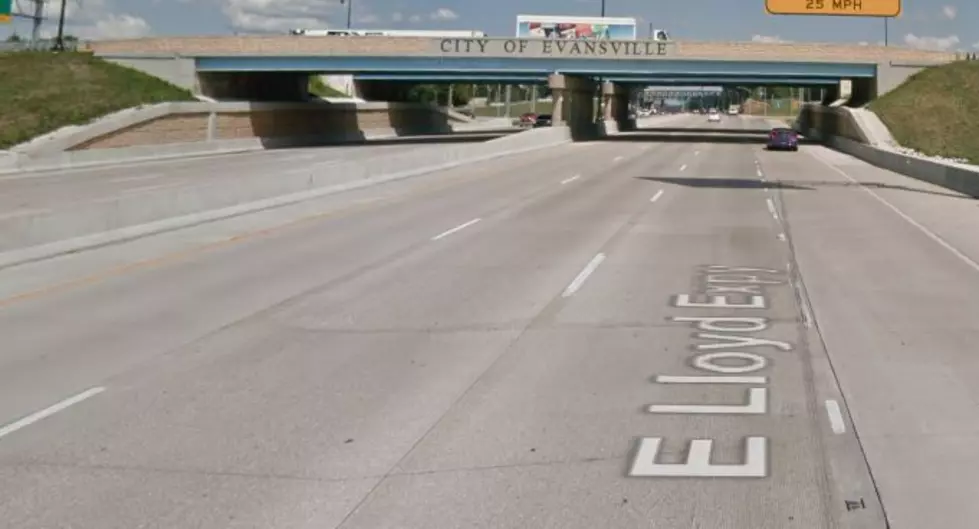 Proposed Changes to The Lloyd Expressway [PHOTOS]
Google Maps
The Lloyd Expressway is probably the most dreaded road to drive on in Evansville, for many reasons. However, plans are in the works to make that commute a little easier. The Indiana Department of Transportation (INDOT) is currently working on ways to make the Lloyd Expressway less hectic.
Now, INDOT is still in the early phases of development, so these proposed changes could look a lot different when the plans are finalized. A Vanderburg County Comissionor, Cheryl Musgrave, shared these renderings online and the community has been discussing the pros and cons of each intersection ever since.
As you know, the Lloyd Expressway has intersections with some of the busier Evansville streets like  Burkhardt, Epworth, Stockwell, and Vann. Residents are fully aware of the struggles of waiting at these stoplights and how much time it takes up on their commutes. The proposed renderings hope to fix that problem.
Below, you will see the proposed renderings of what the Lloyd Expressway will look like. Surprisingly enough, these DO NOT include overpasses. However, some of the changes include continuous (displaced) left turns as well as Median U-Turns, otherwise known as a "Michigan Left Turn". According to Musgrave, this is "involves going past the intersection and doing U-turns in order to achieve a left." INDOT hopes to have the study done by the end of the year and move on with the project as funding becomes available.
As I look at these renderings, my concern is that they might be a little too confusing for some folks. I'm sure there's an easier way to achieve the goal they are striving for...but then again, I am just a radio personality, I don't know anything about that stuff. However, a friend of mine shared this video that demonstrates the proposed Displaced Left Turn intersections. It is quite interesting.
Here is an explanation of a Median U-Turn or Michigan Left Turn:
Now, we want to get your opinion on these proposed ideas. Do you think these intersections are a good idea? What would you do differently?  You can click on the intersection name to see more about them and even join in on the current conversation involving each intersection.
---
---
---
---
---
---
---
Share your thoughts with us!